Who was Billy Yates? Cameraman who stole Zoe Ball's heart prior to tragic death
The 40-year-old was found dead in his South London home.
Presenter Zoe Ball is "devastated" following the tragic, sudden death of her boyfriend Billy Yates.
The BBC Radio 2 host is to miss her live afternoon show on Saturday (6 May), after Yates was found dead at his London home on Thursday (4 May).
But who was the man who stole her her heart? IBTimes UK looks back at Yates' life and times.
Born for a life behind the camera
Born in 1977 and with a keen interest in media from a young age, Yates rose to become a key production figure for a number of hit TV shows.
The 40-year-old most recently worked as a cameraman for the BBC's long-running Antiques Roadshow.
He previously worked on Simon Cowell's talent show spin-off The Xtra Factor from 2011 to 2012, before getting involved in smaller-indie work, helping produce a comedy called Total Awesome Viking Power in 2015.
Relationship with Zoe Ball
The pair began dating in February this year, months after Ball, 46, split with DJ husband Fatboy Slim – real name Norman Cook.
Yates was credited with making Ball "happy" again after the pair met at a party through mutual friends following the dissolution of her 18-year marriage,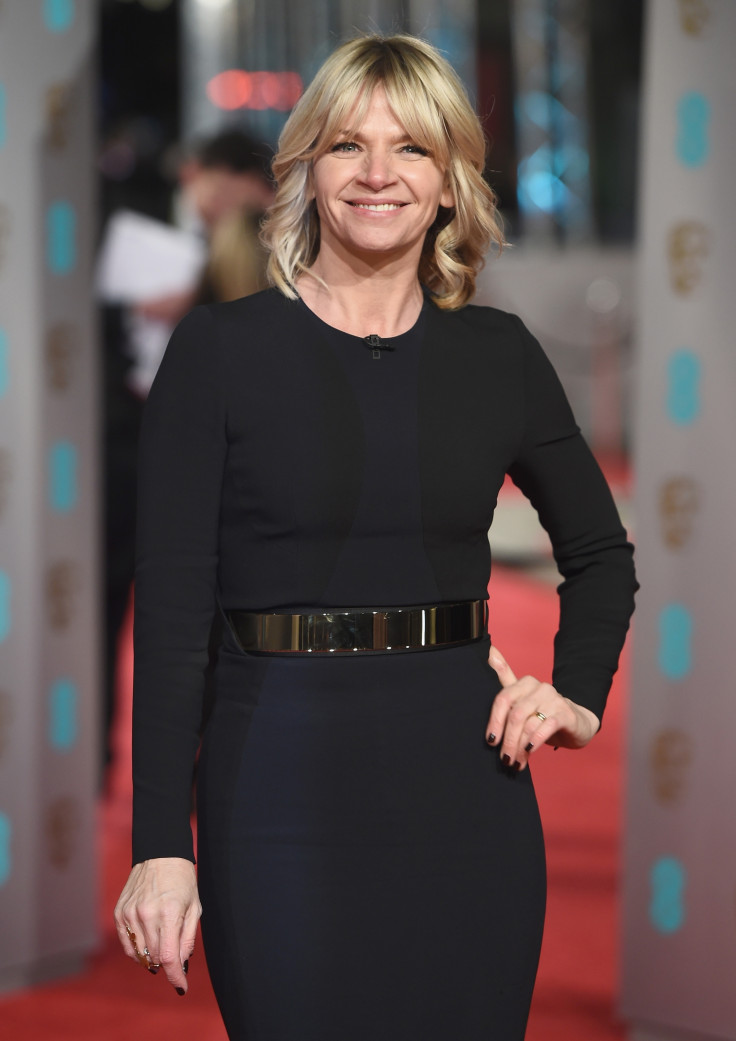 Presenter Zoe Ball is said to be "overcome with grief" at the death of boyfriend Billy Yates
Getty
Her father, Johnny Ball, told The Mirror at the time: "We are very happy that she is finding a new lease of life.
"She is very happy at the moment, and that is lovely," the 78-year-old said of their then blossoming romance.
How did Yates die?
Police were called to Yates' Putney home in South London at 18:40 on Thursday, after his remains were found.
A Metropolitan police spokesperson said: "Officers attended alongside staff from the London Ambulance Service, and a man believed to be aged 40 was pronounced dead at the scene.
"The circumstances are not being treated as suspicious, and the coroner has been informed."
The Sun has since reported that Yates was found hanged, amid bouts of severe depression and recent financial troubles.
Yates was seen buying non-alcoholic beer and appearing in good spirits in the hours leading up to his death, an anonymous source told the paper: "Billy was a lovely guy, but like everyone he had his own problems, even if he didn't necessarily talk about them a huge amount.
"He has occasionally had money troubles and – although he has been very happy with Zoe – he did experience some low moments in recent years."
However, the source added that "nobody" saw the tragedy coming.
Ball pays tribute to her 'sweet love'
In a statement released via her manager, Ball, who most recently hosted Strictly Come Dancing: It Takes Two, was described as "devastated" by the loss.
"Zoe is devastated and requests that during this difficult time the media respect her privacy as well as the privacy of her friends and family," the message read.
In a touching tribute to Yates, Ball posted a pink rose on her Instagram page and captioned the image "My sweet love X".
A source told The Sun: "She is overcome with grief, utterly devastated.
"Billy made her happy again after her marriage broke down.
"It happened at his house and it was friends who raised the alarm – but nobody saw it coming. She's going to need a lot of time to grieve."
In a haunting final message retweeted on her Twitter page on the morning of Yates' death, Ball expressed her support for Samaritans mental health organisation.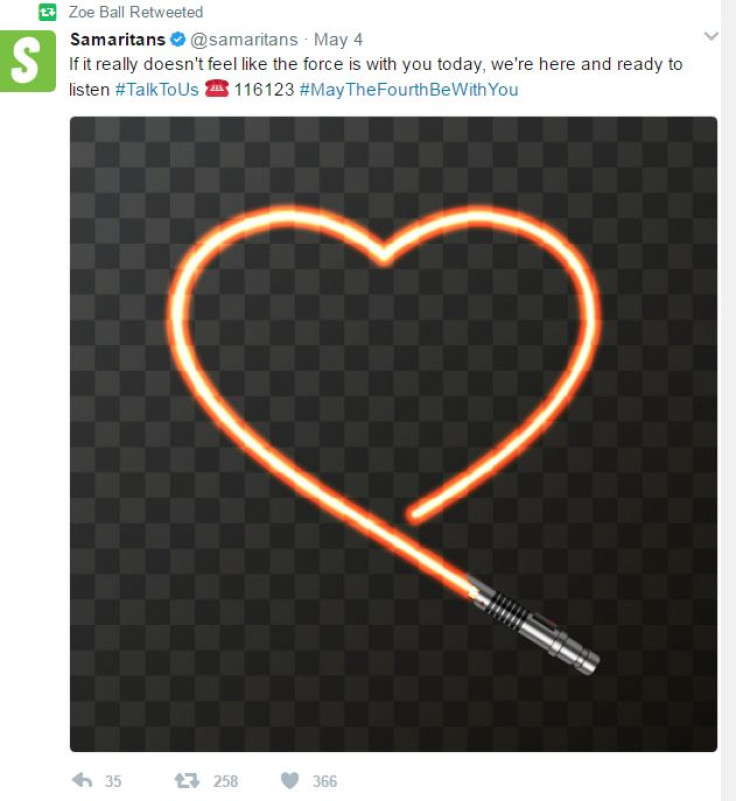 "If it really doesn't feel like the force is with you today, we're here and ready to listen #TalkToUs ☎ 116123 #MayTheFourthBeWithYou," read the post, in reference to Star Wars Day.
---
The Samaritans provides a free support service for those who need to talk to someone in the UK and Republic of Ireland. Visit Samaritans.org or call 116 123 (UK) or 116 123 (ROI), 24 hours a day, 365 days a year. Visit this website to find a support phone number in your country.
If you or someone you know is suffering from depression, please contact a free support service at Mind.org.uk or call 0300 123 3393 (charges apply).
© Copyright IBTimes 2023. All rights reserved.