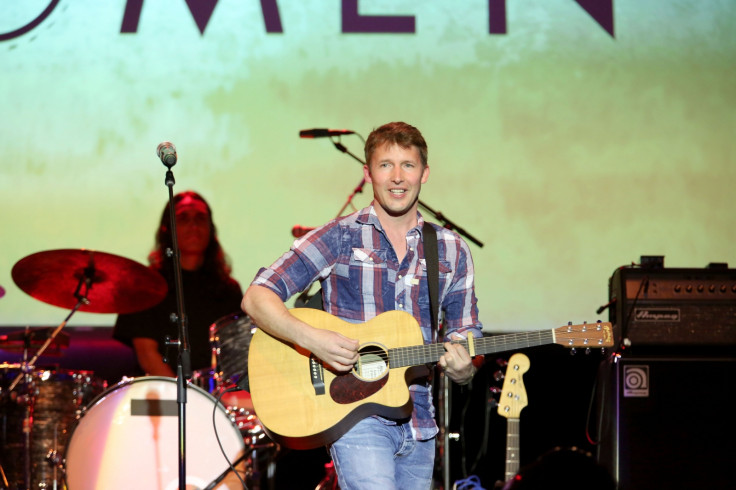 Should the music thing not work out, James Blunt can always pursue a career in hospitality and catering. The You're Beautful hit-maker is believed to have purchased his very own pub.
According to the Sun, he has added Chelsea drinking hole the Fox and Pheasant to his portfolio to save the establishment from demolition.
"James has registered himself as the director of James Blunt Pubs Ltd and is totally committed to the project," an insider said. "It's not just an investment, he wants to be hands on. He's already been boasting that it's going to be a pub full of aristocrats and even royalty."
IBTimes UK has reached out to Blunt's representatives for comment and is awaiting a reply.
Blunt appears to have been inspired by Ed Sheeran, who recently revealed that he's built a pub – complete with underground tunnel – inside his Suffolk estate. " I had a bar before, a bar where you could pour beers but now this has like a selection of beers which is cool," he told Zane Lowe in an interview for Beats 1/Apple Music Radio.
"So basically there's an underground tunnel to get there that you can close off. So if I have a party, everyone goes in the pub and no one can get in the house so you get no one raiding the cupboards or smashing anything. You have to go underground to get to the pub."
Following a four-year hiatus, Blunt will release his fifth album, The Afterlove, on 24 March. Back in January, the 43-year-old star, who has sold more than 200 million records, revealed that he is taking his music in a new direction. "It's a bit different, its not necessarily me on my guitar, writing weepy miserable songs," he said during an appearance on Chris Evans' Radio 2 breakfast show. "It's got a bit of a different vibe to it so I'm a bit nervous about putting it out really. I'm asking people to have an open mind to it."