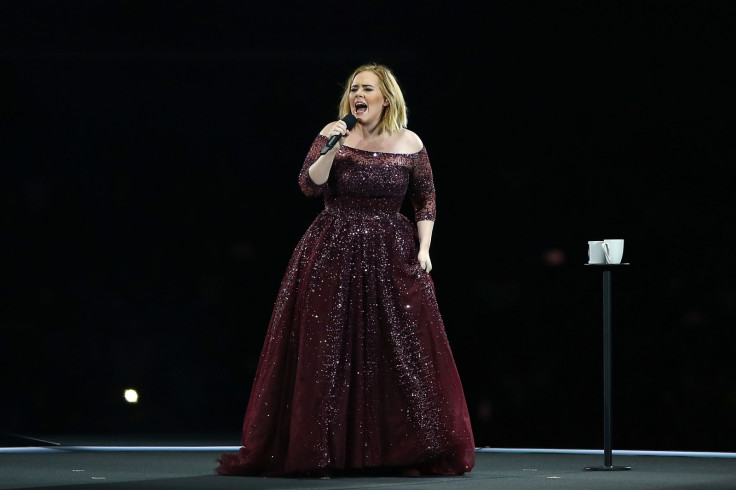 Adele has revealed that she felt compelled to remove a fireworks display from her concert set after her son sustained an injury. According to the 28-year-old British powerhouse, she scrapped the use of pyrotechnics after Angelo was hit in the eye by debris during rehearsal.
The protective mother revealed the incident while on stage during her latest gig in Perth, Australia. She told the 65,000-strong crowd at Domain Stadium that she was "very upset" by what happened to her four-year-old.
"We've been rehearsing here and up until last night we had fireworks for you," she said. "And obviously everyone likes a fireworks display. However, my son was watching in the crowd... there wasn't much of a crowd, there was like five people.
She added: "A bit of debris – it wasn't big – but a bit of s*** went in his eye and he was very upset, so I got rid of the fireworks."
According to themusic.com.au, The Grammy-winning singer went on to ask the audience whether she should bring the fireworks back. "Let's get a cheer for fireworks if you want them," she reportedly said before adding: "Let's get a 'boo' if you don't want sh*t in your eyes."
Adele is fiercely protective of her son, whom she has with husband Simon Konecki. In 2014 the couple were awarded a five-figure sum in damages to settle a privacy case over paparazzi photos taken in June and November 2013 of the toddler. They had sued photo agency Corbis Images UK Limited over pictures of the child's "milestone moments".
Adele's solicitor, Jenny Afia said at the time: "These images were taken during private, recreational time unconnected with professional or public engagements. They represent a clear infringement of our client's right to privacy."
The Adele Live 2017 tour continues at The Gabba in Brisbane on 4 and 5 March.