The Instagram-inspired Socialmatic camera will launch in mid-2013 but the device's inventor Antonio De Rosa has warned internet users to watch out for pre-order scams.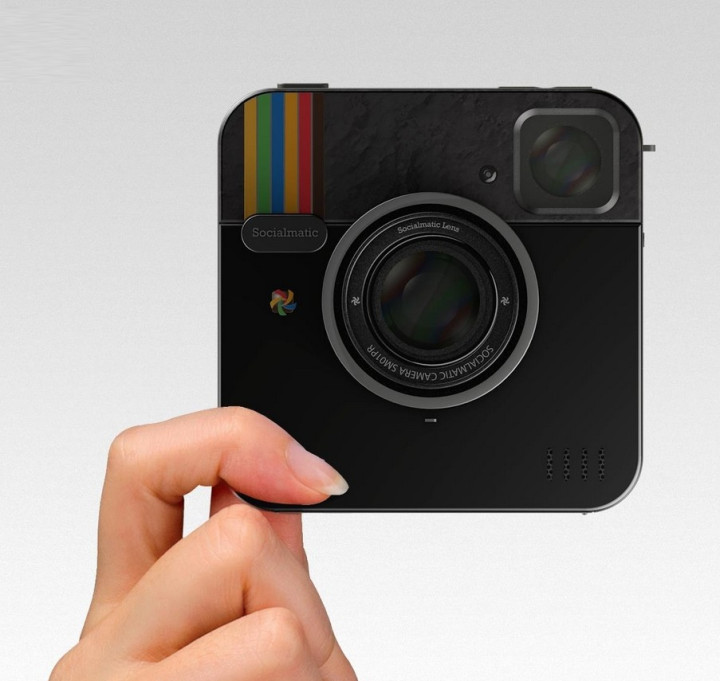 "We had [a] notice about a pre-order campaign in Singapore about our Socialmatic Camera," De Rosa wrote on the ADR Studio website. "As we just said, the product will be available for middle 2013 so there [is] no pre-order process ongoing. For this reason, please don't follow these scam notices and please follow only the official channels."
De Rosa says the project has entered "its most important phase", with a prototype due by the end of 2012 and a launch scheduled for the middle of 2013. New images of the product have been posted on Facebook and they show the design of the camera has changed, with the colours from the Instagram logo being less noticeable.
"As you can see on our websites and our Facebook pages, we've defined the look of the camera in accord with the new design rules we had. It looks great, isn't it?" he asked.
The design and concept for the camera was initially inspired by the Instagram camera app, but has no official connection to the image-sharing and editing software. The Socialmatic camera failed to reach its $50,000 funding target on the Indiegogo crowdsourcing website but was bankrolled by a private investor.
While the design has yet to be finalised the camera is said to feature an optical zoom; LED flash; two lenses (the first for main capture and the second for 3D filters, webcam applications and QR Code capturing); a 4:3 touchscreen; 16GB storage; and Wi-Fi and Bluetooth.
the camera would also function like a Polaroid camera and include an internal printer, using a paper cartridge and four colour tanks to create the images.
De Rosa previously told IBTimes UK that the Socialmatic name would still be used, despite it being the name of a social bookmarkmarking system. He said as his company is called Socialmatic Inc, "there is no trouble to use this name."
Socialmatic is working with Global Mobile Network Inc to produce the camera.