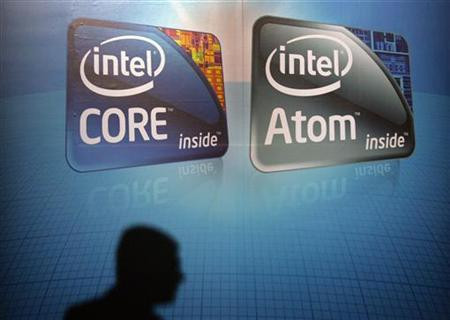 Intel's Q2 are showing strong revenue from netbooks for the three months to July despite the iPad arrival.
Their figures show the netbook market, dominated by Intel's Atom processors grew 17 pct on Q2, leading to higher revenues of $10.8bn ahead of £10.25bn expectations.
Net profit meanwhile was Intel's best ever at $2.9 billion (?1.9 billion).
The figures were also boosted by strong server demand as businesses boosted demand to improve their efficiency and competitiveness.
Reading ahead to Q3, Intel expect a further increase of $11.6 bn in revenue well ahead of market expectations.
"A year ago, we were living in interesting times; today we're living in exciting times." said Graham Palmer, head of Intel UK and Ireland.
Shares in the chipmaker group are leading a rally in the technology sector giving a global markets boost with the Japanese Nikkei gaining 2.5 percent and the ARM Holdings - a chipmaker on the London Stock Exchange boosting the FTSE 100 which was down on ICAP the interdealer broker posting a weak quarter.