International Women's Day will be celebrated around the world on 8 March with debates, talks, performances and more, to highlight the challenges women face and their social, economic and cultural achievements. From encouraging more women into STEM careers in San Francisco to discussing the refugee crisis from a Japanese perspective, there is an event for everyone.
Women of the World, London, UK
Southbank Centre's WOW festival is a global network of festivals which provide a platform for championing gender equality, celebrating the advancement of women and looking at the obstacles they face worldwide. Launched in 2011 on the centenary of IWD by Jude Kelly, it has grown internationally with 15 festivals on five continents to date. 8-13 March.
SeeWow.southbankcentre.co.uk for tickets/.
Women in Leadership: Evening Discussion, Melbourne, Australia
Hear key female figures from the fields of art, law and business discuss leadership, creativity and inspiration with host Amanda Smith, ABC Radio National Broadcaster. Tuesday 8 March, 6pm for 6.30pm start, National Gallery of Victoria, Melbourne.
http://www.ngv.vic.gov.au/program/women-in-leadership/
The War for Talent: Strategies for Enhancing Talent Diversity in STEM, San Francisco, US
While women make up 47% of the workforce in the U.S., they comprise a relatively small share of professionals in the STEM industries. Join the discussion to solve this problem fairly on 14 March. Reserve your place here.
Putting Gender on the Agenda, Lagos, Nigeria
Access Bank Plc through the W Initiative and Access Women Network will hold a series of activities to mark the International Women's Day and drive awareness of the #PledgeForParity. Activities include workshops and debates. See here for the full line-up of events.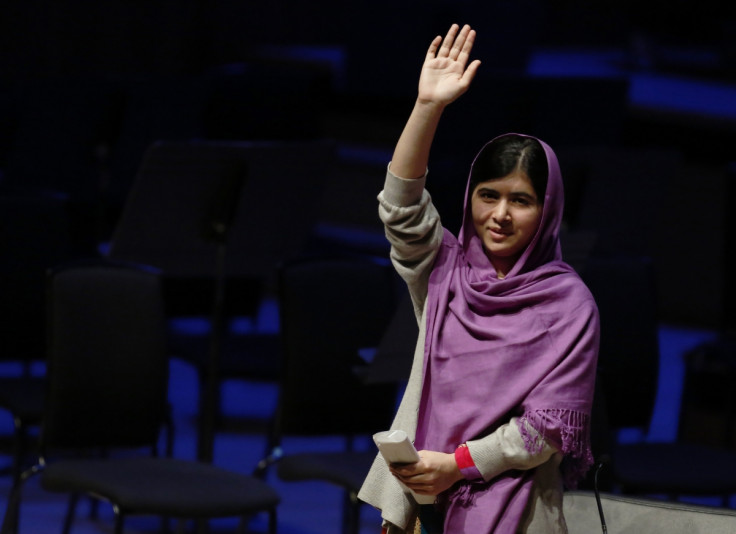 Berlin Photography Exhibition: PLANET HER, Berlin, Germany
PLANET Her features photography from Haiti, Burma and Tajikistan amongst others, taken by Daniel Noll and Audrey Scott, the Berlin-based award-winning writers and storytellers of Uncornered Market. The exhibition also includes images from G Adventures for Good projects and is sponsored by Lonely Planet.
GALLERY FOR GOOD, Linienstraße 148, Berlin. Open 9am to 8pm Tuesday 8 to Friday 11 March and 11am until 5pm Saturday 12 and Sunday 13 March.
The Refugee Crisis and Japan, Tokyo, Japan
Professor Akiko Yamanaka, Special Ambassador for Peacebuilding of Japan and Keiko Tamura of Syrian Kitchens will discuss Japan's involvement in the current refugee crisis. The unprecedented numbers of refugees from the war in Syria and elsewhere is the topic occupying the world right now. Europe seems to be at the center of this crisis, but there are in fact many global questions at hand: Can the world cope with the refugee flow? Do all have the obligation to help? Is there really a refugee debate in Japan given the geographical distance? Thursday 10 March, 7pm, Minami Azabu Centre Hall.
Symposium on health and gender equality, Lahore, Pakistan
The department of Obstetrics & Gynecology at the CMH Lahore Medical College, Pakistan, will host a symposium on International Women's Day to create awareness about the issues of health and gender equality in women. On 8 March, see here for more details.
Sexual violence in war and conflict, Oslo, Norway
Kvinnefronten and the International IHL Group Red Cross Oslo will host a seminar that will discuss gender-based violence such as rape, sexual slavery, forced marriages and prostitution in armed conflicts. A panel of experts will discuss sexual violence as a war crime and as a global phenomenon. On 7 March, 4.30pm, Kulturhuset, Oslo. Free entry.
To find an event in your city, visit Internationalwomensday.com/Events.
Akili Dada International Women's Day Walk, Nairobi, Kenya
Women and girls continue to make contributions to social, economic, cultural and political achievements across the world, but progress towards gender equality has slowed in many places. Join the Akili Dada International Women's Day Walk on the 12 March and make your pledge to help accelerate the achievement of gender equality. From 8am -to11 am, The Nairobi Arboretum, Along State House Road.