Since the Women's Equality Party was born 12 months ago as the brainchild of author and journalist Catherine Mayer and broadcaster Sandi Toksvig, the UK's youngest political party has become a force to be reckoned with. It has 70 branches, stretching from Belfast to the Yorkshire Dales to Glasgow, and already has more than 45,000 members — which is no mean feat, considering the Green party, founded in 1973, has 65,000.
In a whirlwind year of deciding core objectives, organising public meetings and writing the party's first manifesto, founders Catherine Mayer and Sandi Toksvig have achieved what seemed like an impossible task in March 2015. And the party has continued to move forward. In May 2015, leader Sophie Walker, a former Reuters journalist and keen marathon runner, will stand for London mayor.
Ahead of International Women's Day, which launched the Women's Equality Party, IBTimes caught up with Walker about the future.
"It's our first birthday, so it's a huge celebration and in just a year we have changed the conversation in the UK," she says in a phone interview. "We have moved equality forward for women and are thereby making Britain better for everyone. We are putting women at top of the political agenda. We are pushing very, very hard."
"We are going into spring elections with a very clear and ambitious and powerful message – and that is being heard," Walker says. The six main objectives, detailed in the party's manifesto released in October, are equal representation, equal pay and opportunity, equal parenting and caregiving, equal education, equal media treatment and ending violence against women.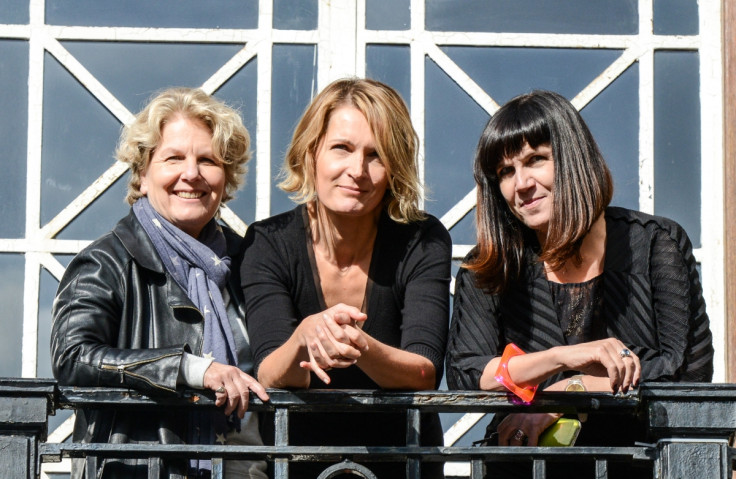 Each of the branches in England, Scotland, Wales and Northern Ireland have held local meetings to crowd source ideas for manifestos and policies. It is this work on the ground which Walker says sets the party aside from others. "It is a terrifically participative process," Walker says.
The party is not all talk, however. In a relatively short space of time, Walker says the Women's Equality Party has seen several landmark changes as a result of their work and campaigning. Three days after the party launched its manifesto in October, the government came out with the first in a series of announcements on addressing equal pay.
Coincidence, perhaps, but Walker says it is more likely that her party has opened the government's eyes to a whole new electorate. "Then the government said it was going to take feminism off the political a-level curriculum. There was a huge outcry and various fantastic campaigns, and we were able to go and have a conversation with Nicky Morgan as an electoral force. This isn't just about listening to pressure groups, this is about using votes. And we saw a u-turn in the decision as a reaction to that."
"This is a model that works – and now I want to apply that to London for the mayoral race," Walker says.
Depending on where you stand on the social spectrum, many assume London offers women greater opportunities for work and living. Walker argues this is simply not the case.
"We can be a little bit smug when we talk about London, that is it the best place to be and it has this and that, but actually, if you are a woman in London it is a tougher place to live than anywhere else in the UK," she says. "In London, the pay gap is 23% compared to a national average of 15%. Childcare in London is a third more expensive than anywhere else in the country."
"Women in the capital are more likely to be living in poverty, they are less likely to have a job, they are more likely to experience danger on the streets and on public transport. None of the candidates are addressing this."
Walker will champion several issues for her mayoral campaign, including equal enterprise, equal caring, affordable housing, inclusive transport, ending violence against women and flexible – and part-time – working. She points out that the problems women face in London, such extortionate rents, the gender pay gap and poverty, are all linked.
While addressing issues at the heart of the election, such as housing and transport, Walker brings the conversation back around to how women are impacted by the current situation. While other candidates talk about expanding London's transport system, Walker focuses on improving what we already have first – to to make it safer and more accessible for wheelchair-users and parents.
"The conversation about transport needs to focus on accessibility rather than building out and out and out and out. Parents are still pitted against wheelchair users for a tiny amount of accessible space on buses and tubes. We demonise car users in London but a lot of them are parents who can't access the rest of the system."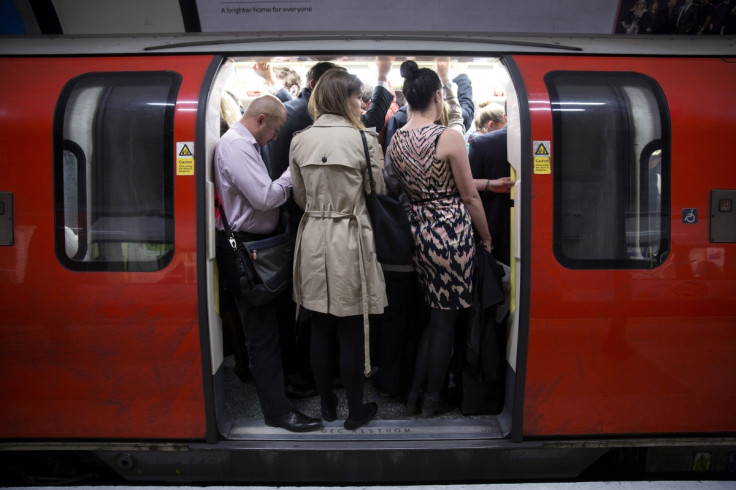 And considering the number of sexual offences on London's trains and buses are on the rise, improving safety for women is fundamental. On the Tube and DLR, 567 incidents were reported in 2014/2015, up from 429 the previous year.
"I will put ending violence against women and girls right at the heart of my policing policies in London. We have a lot of issues that need to be fixed," Walker says. "To address this issue, we need a more diverse police force that works closely with communities, that better understands the experiences and needs of survivors of violence. If you apply that kind of policing across the board, it helps other problems too."
With 20 years of experience of reporting on business and finance, one of Walker's main focuses is on women on the business – specifically, supporting women entrepreneurs in London.
"I want to improve the dynamism and diversity of our economy in the city by helping more women start their own businesses, by investing in the support structures women need to take the leap as an entrepreneur," she says. "I want to work with private equity and venture capital investors to explore the enormous untapped investment opportunities that women entrepreneurs hold.
"Last year, London women made £50bn less than London's men. That is a stark change in London's economy if you harness that," Walker says, adding that improving the lives of women in the British capital goes a long way to improve the quality of life across the board. "When you look at making life better for women in London, it makes life better for everyone."