Internet companies are being manipulated with bogus lawsuits to delete 'embarassing' content
Reputation management companies are getting rid of embarrassing Google search results using court orders.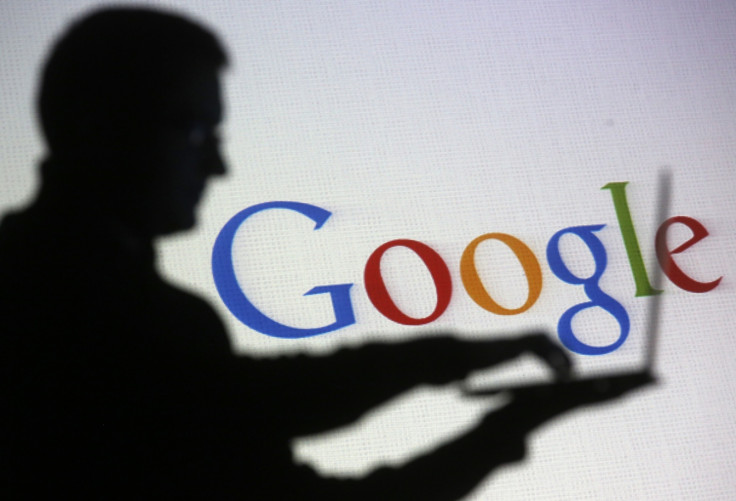 Unlike in the EU, with no 'Right to be Forgotten' law to fall back on, dubious reputation management companies in the US have found a new way to get search engines such as Google and other content providers to remove embarrassing results – sue fake defendants so that court orders are issued compelling them to delist the material.
UCLA law professor Eugene Volokh and Paul Alan Levy, an attorney specialising in free speech, decided to investigate 25 suspicious-looking court cases happening across the US and found that all of the cases involve plaintiffs that are representing themselves, and strangely enough, all the defendants seemed to agree to the injunctions being issued against them (which almost never happens).
In the court documents for 15 of the cases, they found addresses listed for the defendants, so they asked a private investigator to pay them a visit, but he couldn't find any of the defendants at any of the listed addresses at all.
So Volokh and Levy smelled a rat. The only point in filing a lawsuit is to get damages – usually money – so suing a fake defendant achieves nothing. But what if you weren't after damages, but were actually more interested in the court case's result, which is getting an injunction issued?
"Google and various other Internet platforms have a policy: They won't take down material (or, in Google's case, remove it from Google indexes) just because someone says it's defamatory. Understandable – why would these companies want to adjudicate such factual disputes? But if they see a court order that declares that some material is defamatory, they tend to take down or de-index the material, relying on the court's decision," Volokh and Levy wrote in a piece for the Washington Post.
"Yet the trouble is that these internet platforms can't really know if the injunction was issued against the actual author of the supposed defamation – or against a real person at all."
Filing a lawsuit in another state to get an injunction
Volokh and Levy said that they cottoned onto this new sneaky method of removing derogatory Google search results in August while looking into a strange case in the California Court of Appeal.
In April 2015, Columbus, Georgia resident Matthew Chan wrote a series of derogatory reviews on Yelp and four other websites about a Georgia dentist called Mitul Patel, claiming he had been induced to visit the dentist's office after seeing an advertisement for an affordable dental cleaning deal. However, when he turned up for the appointment, the dentist was unwilling to provide the cleaning unless Chan paid for additional services.
Patel, unhappy about the negative reviews posted on Yelp and the other sites, seemingly decided to file a lawsuit in the city of Baltimore, Maryland – a completely different state which has no jurisdiction whatsoever over anything that happens in Georgia.
Patel claimed that Chan lived in Baltimore, Maryland, not Georgia, and his name was also misspelt in the lawsuit. He also included a document stating he and Chan had mutually decided to settle the case and that Chan had consented to remove the review from Yelp. Seeing these documents, Baltimore Judge Philip Senan Jackson signed off on the court order.
Chan had no idea that this had taken place. The only thing he knew, was that one day, several months after he posted the reviews, he received an email from Yelp telling him that it was taking his comments down because it had received a court order concluding that the comments he made about Patel were defamatory.
Reputation management companies allegedly behind the lawsuits
Chan tracked down the court documents, then contacted Yelp and made it clear that he didn't live in Baltimore and had never agreed to settle any lawsuit about his comments. Luckily, Yelp listened to him, kept the review against Patel up and even added a "consumer alert" warning users that Patel's business is "issuing questionable legal threats" against businesses.
"Who is behind these cases? For many of these, we don't know. As we mentioned, many of the plaintiffs might well not have known what was happening. They might have hired a reputation management company, expecting it to get the negative posts removed legitimately (eg. through a legitimate libel lawsuit, or through negotiation with the actual authors)," Volokh and Levy wrote.
It turns out that Patel never actually filed the lawsuit at all. He simply signed an SEO contract with a company called SEO Profile Defense Network LLC, and after Chan filed a motion to vacate the Baltimore court order, Patel filed a similar motion to vacate.
Patel's motion included a letter from his lawyer, which alleges that SEO Profile Defense Network LLC "apparently forged Dr Patel's signature to a Complaint and Consent Motion". SEO Profile Defense Network LLC is one of several reputation management business entities owned by one Richard Ruddie, but both Ruddie and the firm have steadfastly denied all allegations of any misconduct.
© Copyright IBTimes 2023. All rights reserved.