The internet is viciously hitting back at United Airlines after a shocking video showing a man being forcibly removed off an overbooked flight from Chicago to Louisville on Sunday, 9 April went viral. Captured by a fellow passenger, the disturbing 30-second video shows an Asian man pulled from his seat and dragged by his arms through the aisle by security officers after United randomly selected him to give up his seat.
The video posted on Facebook has already racked up over 14 million views and counting.
Multiple passengers on the flight said United overbooked and asked four travellers to volunteer to give up their seats for personnel who needed to work on Monday. After no one volunteered, United decided to select four passengers at random.
Jayse D Anspach who posted another 50-second-clip of the incident on Twitter, said an Asian doctor and his wife were selected to leave.
"The doctor needed to work at the hospital the next day, so he refused to 'volunteer.' @United decided to use force on doctor," Anspach tweeted. "In so doing, the doctor's face was slammed against an arm rest, causing serious bleeding from his mouth. It looked like he was knocked out, because he went limp and quiet and they dragged him out of the plane like a rag doll."
The incident sparked fierce backlash and prompted an investigation by the Department of Transportation. The Chicago Department of Aviation later said one of the officers involved in the incident has been placed on leave.
United CEO Oscar Munoz issued an apology saying: "This is an upsetting event to all of us at United. I apologize for having to re-accommodate these customers. Our team is moving with a sense of urgency to work with the authorities and conduct our own detailed review of what happened."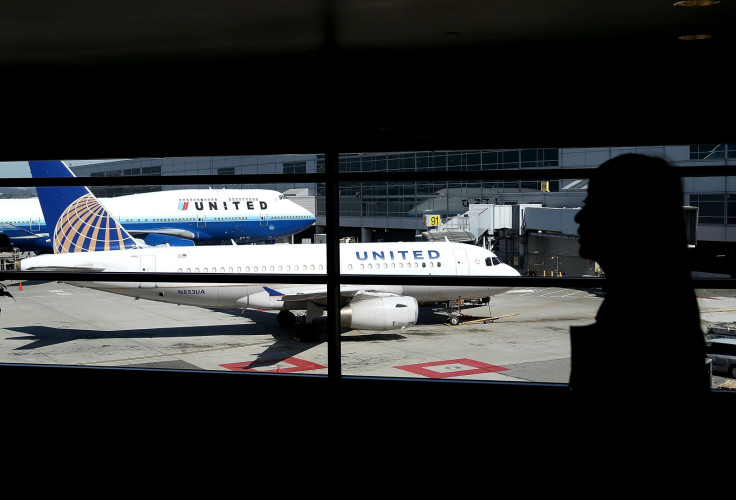 Many people have since taken to social media to voice their outrage and concern at the footage using the hashtag #flight3411 with many vowing to boycott the airlines. Many focused on Munoz's use of the word "re-accomodate" in his apology and responded a cacophony of memes and clapbacks.
"Re-accommodate? Is that alternative facts for assault?" one Twitter user wrote. "The phrase 'I apologize for having to re-accommodate these customers' will be studied in bad-PR case study lore for generations," another tweeted.
The Washington Post reported fellow passenger Tyler Bridges as saying: "He said, more or less, 'I'm being selected because I'm Chinese'."
Many social media users on the Chinese microblogging site Weibo and messaging platform WeChat accused United of racism and discrimination with many calling for a boycott of the airlines.
"It's straight up discrimination," one Weibo user wrote. "Asian American or not, as a consumer who paid for his ticket, he was treated like a prisoner," another user wrote.
The incident also comes just weeks after United drew fierce criticism after barring girls from boarding a flight because they were wearing leggings and were not in compliance with the company's dress code for pass travellers.