Invasive pest armyworm rapidly spreading across Africa and threatens to reach Asia
Scientists call for urgent action as crop-destroying caterpillar is wreaking havoc in Africa.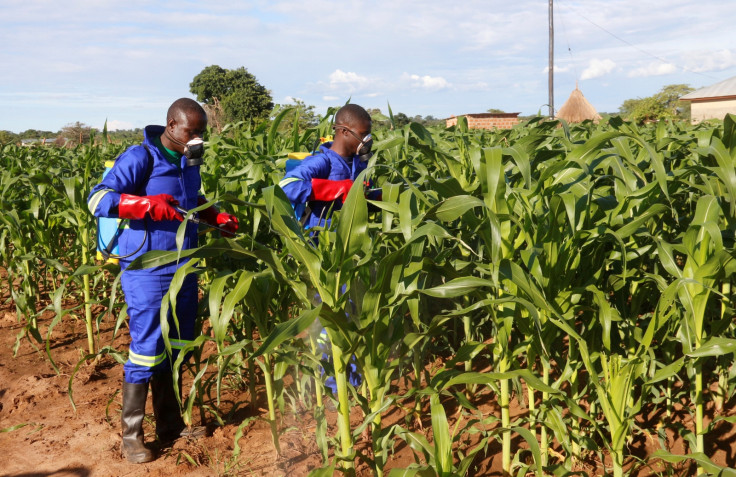 An invasive pest known as the armyworm is rapidly spreading in the African continent, destroying maize crops. If left unchecked, the caterpillar might reach tropical Asia and the Mediterranean, scientists have warned.
The Britain-based Centre for Agriculture and Biosciences International (Cabi) said the pest, native to Americas, could very well make Africa its home in the coming years. Outbreaks have been reported in Zambia, South Africa, Malawi and Zimbabwe, whereas other countries have also geared up to tackle a similar invasion.
Armyworm is known as the "fall armyworm" in the US due to its tendency to migrate to the country in autumn.
"This invasive species is now a serious pest spreading quickly in tropical Africa and with the potential to spread to Asia. Urgent action will be needed to prevent devastating losses to crops and farmers' livelihoods," said Cabi's chief scientist, Matthew Cock.
Though the scientists are unclear about how the non-native larvae reached Africa, they suspect it could have spread due to imported produce.
"It likely travelled to Africa as adults or egg masses on direct commercial flights and has since been spread within Africa by its own strong flight ability and carried as a contaminant on crop produce," said Cock.
The UN Food and Agriculture Organisation has called for a three-day emergency session beginning on 14 February in Harare to discuss the situation. South Africa's Department of Agriculture, Forestry and Fisheries (Daff) has already set the emergency measures in motion to try contain the infestation.
Armyworms move in masses and are usually known to destroy as much as 90% of the crops they infest. The adult moths can fly long distances within a short period of time. Though the caterpillar mostly damages maize, other crops such as rice, soybean and cabbage have also been affected by the infestation in Africa.
In addition, the armyworm is classified as a quarantine pest, which means that any infestation could potentially affect the country's food trade with other nations.
© Copyright IBTimes 2023. All rights reserved.