Children born today face having to fork out around £3.4m for their first property, a study by a leading online estate agent has revealed.
Looking at historic house price data since 1954, there has been an average annual increase of 8.6%, says eMoov.co.uk.
At the current rate of growth, if an investor born in 2014 purchases a property at age 35, the current average age of a first-time buyer, the average house price in 2048 will be £3.4m.
The report, quoted in City A.M., said even 10-year-olds, face paying over £1.6m for a property and face a deposit of more than £320,000. By 2032 the average 20% deposit needed to buy a property will equal the price of the average price of a property in 2014.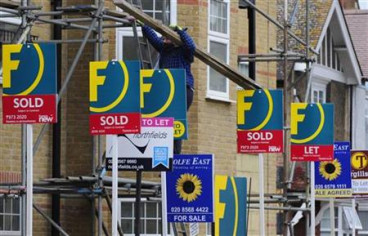 The news comes after findings by housing charity Shelter showed half of parents are worried their children won't be able to buy a home until they get their inheritance. The research also suggested a third of 25-34 year-olds who do own property were given money by their parents or a relative.
Russell Quirk, chief executive officer of eMoov.co.uk, says: "Our research shows the staggering truth about the rise of property prices within the UK over recent times. Property prices are always on the move but viewed over decades our research shows an annual rise of 8.6% since 1954."
Emoov claims to be the UK's largest online estate agent. It charges a selling fee of £395 and has sold more than 2,300 properties since its launch.