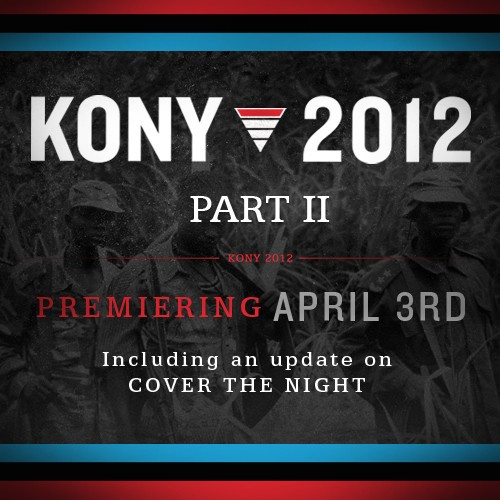 Invisible Children, the organisation behind the hit video Kony 2012, is set to release a sequel.
Kony 2012 Part 2 is due to be released on 3 April, according to a blog posted by the California-based organisation.
The sequel will also reveal more details of Cover the Night, an awareness-raising event scheduled to take place on 20 April across the United States.
Joseph Kony is a fugitive warlord wanted by the International Criminal Court. He is the leader of the Lord's Resistance Army (LRA), an armed militia that operated in northern Uganda for 20 years with the aim of overthrowing the government and establishing a theocratic state.
The LRA has not operated in Uganda since 2006, but has continued to target civilians in at least three neighbouring countries: Democratic Republic of Congo, South Sudan and Central African Republic.
The LRA is known for mutilating victims and abducting children, who are forced to serve as soldiers and sex slaves.
The 30-minute video was an instant hit that went viral and attracted more than 100 million views. Despite its popularity, the footage was criticised for portraying the LRA as still being active in Uganda and failing to highlight its continued activities in other African countries.
When the film was screened to an audience in north Uganda, it was booed by LRA victims angered by the film's Eurocentric perspective.
Shortly after the video was released, Invisible Children was rocked by the public meltdown of the organisation's co-founder, Jason Russell, who produced Kony 2012. Doctors diagnosed him as suffering a reactive psychosis in response to all the publicity and criticism that the film generated.
"He is on the road to recovery. It's going to be months, the doctors say, but he is recovering," Jedidiah Jenkins, the organisation's director of ideology, said, adding that Russell will not have a lot of involvement with the organisation in future.
Luis Moreno-Ocampo, the International Criminal Court's chief prosecutor, has praised the organisation for its efforts to heighten awareness of the LRA and bring Kony to justice.