iOS 5.1.1: Warning Message Hints at FaceTime Support Over 3G and LTE
- FaceTime Calls Now Available on 3G and LTE for iOS 5.1.1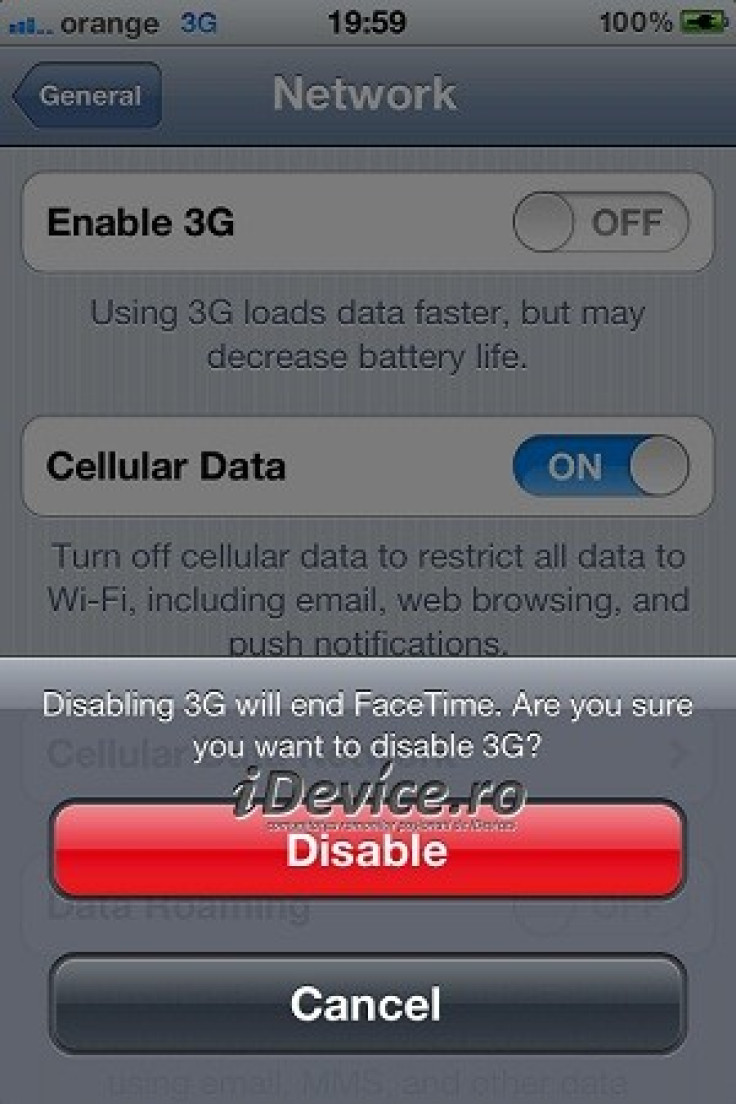 FaceTime Calls Now Available on 3G and LTE for iOS 5.1.1
iDevice
FaceTime has been restricted to a Wi-Fi only feature ever since its inception two years ago. According to iPhone Hacks, the restriction could be due to carrier's concerns of data heavy video calls crippling bandwidth on already bottle-necked data networks or perhaps a potential loss of revenue, like with iMessage.
A Russian blog - iDevice - reportedly cites a warning message found in iOS 5.1.1 that makes Apple's intentions to offer FaceTime calls over 3G loud and clear. Probably, an LTE option is also on the cards.
According to the blog, the warning message pops up when you try disabling 3G on your iDevice. Although the Google translation from the Russian version isn't very clear, one needs to be on a FaceTime call to reproduce the message.
"Being called by someone, although I was connected to a 3G data network, when I tried to close the 3G connection I was greeted by the message of the picture above. Normally you should not be called if I was connected to the 3G, but the call originated to me did not stop, but I just got the iPhone warning I missed a call FaceTime," reads the Russian (translated) blog post.
The warning message in the image above clearly confirms Apple is internally testing FaceTime over 3G. The catch here is that even though the Cupertino tech giant readily offers FaceTime calls over 3G, it will be a feature exclusively controlled by the carriers (as in the case of internet tethering option).
According to iPhone Hacks, such references of FaceTime over 3G in iOS have surfaced earlier. Last year, there was a screenshot from iOS 5 beta hinting at the possibility of Apple adding this feature in iOS 5.
© Copyright IBTimes 2023. All rights reserved.