iOS 5 Jailbreak: Top 10 Free Cydia Tweaks for 2012 [VIDEOS]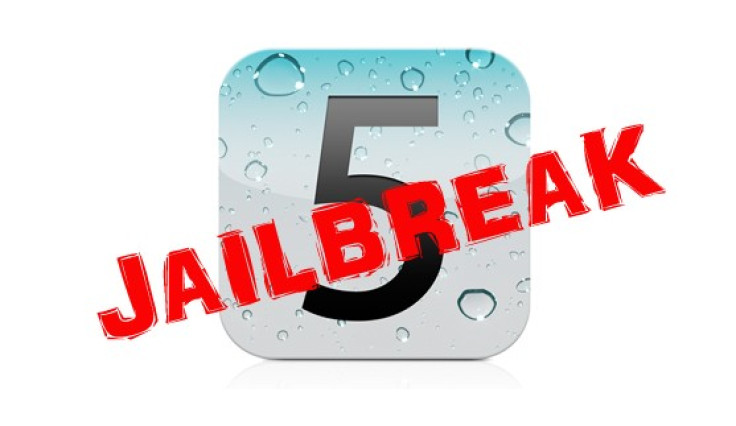 The best part about jailbreaking your iOS device is that you are able to access Cydia tweaks and apps to get the best out of your iPhones, iPads and iPods. Besides, the best tweaks available on Cydia are absolutely free. With Ryan Petrich, one of the best developers at the helm of the jailbreak community, one could expect nothing less.
Here is the rundown of some of the best free tweaks from Cydia:
TelOnNotification - Make Phone Calls from Notification Centre
The TelOnNotification tweak, by iOS developer "timetravel0", allows the user to make phone calls (for the iPhone) directly from the new Notifications Center. The user no longer has to manually unlock the phone and navigate through other apps before making a call. All he/she has to do is slide the notifications screen down, enter the phone number and tap the Call button. This widget is available for free.
The app comes with a cool Graphical User Interface (GUI), which has been kept simple and within a small footprint. Before you actually start typing in a phone number to dial, the widget looks as it does in the screenshot above.
After you tap on that bar a message pops up - "Telephone number to call" - and the iOS number pad appears with a call button in the bottom left. The number pad is represented by the first image in this article. It looks very catchy and we are sure that a lot of people would love to add this widget to their collection for iOS 5's Notification Center.
There are some key points to remember before we get down to business:
You cannot dismiss the number pad easily when you are in the Notification Center. You have to press the home button, which exits the screen completely, just to put the number pad away. So this means that you shouldn't tap on the widget unless you really want to make a call otherwise that number pad will get in the way of you viewing your other widgets.
Another thing is that you need to know someone's phone number otherwise you won't be able to call them. This widget doesn't support address book integration, so you cannot go through your Contacts application and pick a contact that you've added in the past to call.
Despite the above constraints in using the tweak, it is still a quick way to dial a phone number especially if you do not want to fumble around for your Phone application. You will, however, need to be running iOS 5 or above to download this widget because it depends on the Notification Center to function. You can enable the widget or disable it at any time by simply dragging it in and out of the Notification Center in the Settings application under "Settings>Notifications>In notification center". Nevertheless, it would be a nice thing to have if you are an iPhone power-user.
IconRotator
Most often a simple jailbreak tweak could enhance the looks and cool quotient of your iOS device. Cydia brims with many such tweaks that make your homescreen, lockscreen, icons and font look better. Here is another Cydia tweak from the famous Ryan Petrich called IconRotator.
IconRotator tweak animates your SpringBoard icons and makes them rotate according to your iDevice orientation. If you rotate your device to the left, the icons also rotate to the left and so on. It's pretty cool and the animations are very smooth, something that the developers' tweaks are known for. There are no settings to fiddle with and just a Respring after installation does the trick. There are other Cydia tweaks out there that do similar things but their functionality is not so smooth, according to ijailbreak.
Watch the IconRotator Cydia Tweak in action in the video below:
You can download IconRotator for free from Ryan Petrich's repository in Cydia. For those who haven't added the repo, go to "Manage>Sources>Edit>Add: http://rpetri.ch/repo."
Curiosa - Notifies You When Its Time To Update Your Jailbreak Apps
Once your device is jailbroken, Cydia provides access to a plethora of really slick and smart jailbreak-only apps. However, it can't actually tell you whether you need any new updates to be installed until you open them up manually. A new app called Curiosa puts Cydia updates right in the Notification Center, so you're alerted as soon as an update is available for your favourite jailbreak apps.
A really neat part of this tweak is the ability to set keywords. This lets you see all Cydia updates for tweaks that contain the same words you add into the Notification Keywords setting of Curiosa. In addition, the way Curiosa interacts with Notification Center can be customised alongside all other apps in the Notifications section of Apple's Settings app. You can see incoming updates on your lock screen as well as the Notification Center drop-down window. Banner notifications will also be displayed for Cydia like any other normal iOS app.
Installing Curiosa will give you instant access to updates but it can do a lot more than that. You can set it to check for updates on whatever interval you want, check on Wi-Fi only, manually refresh with an Activator action, and even set keywords so it only searches for specific apps. To install it, just add the http://rpetri.ch/repo repository to Cydia under "Manage>Sources".
SMS Timestamps - Easily Enable Timestamps For Messages
The SMS Timestamps Cydia tweak is your best bet if you are looking for a tweak to provide standalone timestamp functionality sans customisation options for the Messages.app. With this tweak you can modify the Messages.app's default behaviour of setting timestamps at the beginning of an active conversation and then cease to do it until it deems necessary again. In other words, you can either set timestamps to always be enabled or to be displayed after a specified interval of time.
This tweak is available from the BigBoss Repo for free. If you are a power user looking for a tweak with timestamp functionality, this one is recommended.
NCSettings: Adds Slick System Settings Toggles For iOS Notification Center
NC settings could be the next replacement for SB settings that allows jailbreakers to perform a number of actions right from Notification Center. NCSettings adds a bunch of useful system settings and toggles in your Notification Centre and lets you quickly adjust Volume or Brightness, Set Orientation Lock, enable or disable Location Services, Bluetooth, Airplane Mode and Respring with ease.
Developed by JamieD360, NCSettings toggle for Notification Center is available for free download through the ModMyi repo in Cydia Store for all iPhone, iPad or iPod Touch devices running iOS 5 and above. Like other tweaks, you should be able to configure options such as choosing individual toggles from settings and can re-arrange them by holding and dragging via the widget. NCSettings addon can easily be enabled or disabled from the Settings app, in the Notifications panel ("Settings>Notifications>NCSettings").
Given that Apple only offers two stock widgets (Weather, Stocks) and the tweak does not cause any conflict or slowness with loading the Notification Center, installing it is definitely recommended. NCSettings integrates well with Flowtation and IntelliScreenX and doesn't interfere with them.
Slycam: Take Stealthy Photos Directly from Notification Centre
Developer John Coates brings SlyCam for the Notification Centre, a tweak which allows you to capture photos directly from your iOS 5′s Notification Centre. The tweak completely integrates into the iOS so there's no need to configure it and it blends well with the background bar tabs, providing just two buttons and a display window that appears when taking snaps.
The cool quotient of the tweak is that it permits two ways of taking pictures. The first method allows you to press the "PowerP button to pop out a small window, revealing what's on the camera, neatly displayed into one of the bars on the notification Centre, where you can then take the full picture by pressing the "+" symbol. The second method allows you to take photos more covertly - by just pressing the "+" button - this will allow you to take a picture without even bringing up the image at all.
SlyCam is available for free download through Cydia: https://www.modmy.com
ColoredKnob: Changes The Color Of iPhone's Unlock Slider
The Android software is so colourful and appealing, while the grey colour of the "Slide to Unlock Knob" in the iOS makes it dull and boring. If you ever wanted to change that drab colour, ColoredKnob tweak comes to your rescue. This tweak allows you to choose either Green or Red. By the way, it does nothing more than changing the colour of your slide unlocker knob. The only hitch is that the tweak presently supports only two colours - Green and Red.
We hope that the developer adds a few more colours soon. ColoredKnob is available as a free download from the BigBoss repo.
Zeppelin: Replaces Carrier Name with Batman, Superman, Pac-Man and More Logos!
Want to sport an appealing legendary comic hero logo on your iOS device rather than the drab ones from AT&T, Verizon, Sprint, Rogers, Telus etc.? Then that is one more reason to jailbreak your iOS device and get it ready to port the Zeppelin tweak. This tweak allows you to decorate your status bar with cool and trendy logos of the Bat signal, the Superman logo or perhaps even Space Invaders.
Thanks to Zeppelin, you can get rid of the carrier text and replace it with an exciting image of your comic idol. It's a Mobile Substrate tweak, thus it has no icons on your homescreen. Carrier texts take up a lot of space on the iPhone status bar but with a small yet accurate logo, it frees a lot of space. Here's the complete list of logos that you can tinker with:
Android
Aperture Science
Assassin's Creed
Batman
Beats by dre
Blue Cloud
Infiniti
Pac-Man
Space Invaders
Superman
Triforce
Besides, if you dislike the above logos, which look all too similar, then you can add your own customised logos. Just SSH into yourjailbroken device with iFile and add your icon images to the folder /Library/Zeppelin. You can download Zeppelin for free from Cydia via the ModMyi repo.
WeeToolbox: Adds 5 Useful Shortcut Buttons to the iOS 5 Notification Centre
This jailbreak tweak enhances the functionality of your iOS 5 Notification Centre. Furthermore, if you have the SBSettings tweak installed, this could be a perfect companion for that. WeeToolbox simply adds five useful shortcut buttons to the Notification Centre. For instance, using the Phone.app, you can dial a number or look for a contact. The Twitter button lets you tweet directly from the Notification Center and the Clipboard option basically uploads your copied content to Pastie.org (also pasting a link on to your Clipboard). WeeToolBox is available for free download from BigBoss repo.
CmdTab - Enables Mac-Like Shortcut Apps Switcher on Your iPhone
A 4-inch device can never really compare with a more advanced system like a Mac desktop, despite the former running an iOS or even having the same integrated apps and programmes, according to ijailbreak. The Command+Tab in Mac devices contains all the useful keypad shortcuts that a Mac user needs and hence can easily navigate between them without having to click any more buttons on the keyboard.
In a similar manner, a tweak has been created for the iPhone - the idea is to combine the most used shortcuts into an application that needs only a click or tough of your fingertips. The best part is you do not need to adjust any settings; all that needs to be done is to run the CmdTab tweak and access it through the Activator tab on the iPhone's screen. Although CmdTab does not allow iUsers to choose the shortcut that suits them, it adds the most usable application shortcuts like Twitter, WiFi Settings, Messages, Music app, Settings app, etc.
How to Install CmdTab Cydia Tweak
Step 1: Jailbreaking your device is the first step. Follow this guide to an untethered jailbreak (for users running iOS 5.0.1) using Redsn0w. However, if you've managed to update your iDevice to the new iOS 5.1, you can follow our guide for a tethered jailbreak using Redsn0w 0.9.10b6 or Sn0wbreeze 2.9.3.
Step 2: Go to Cydia > Search for CmdTab > install.
MUST READ: AT&T Unlocking Off-Contract iPhones: How to Get your iPhone Unlocked [GUIDE]
MUST READ: Inventory Shortages: Apple to Replace Select White iPhone 4 Models with 4S
© Copyright IBTimes 2023. All rights reserved.