The next major update to iOS 7 is just a month away from public release according to the latest revelation.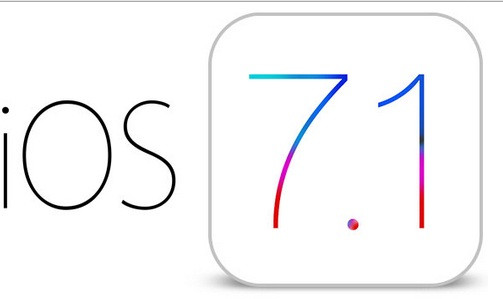 Following the release of iOS 7 in September last year, Apple rolled out the first beta of iOS 7.1 for registered developer in November. The second beta integrating fixes for iTunes Match and settings tweaks for Touch ID was pushed out in December.
The third beta version containing fixes for iCloud account setup and audiobook playback was released in early January this year. In the same month, Apple issued fourth beta with fix for a send failure issue with iMessage, whereas the fifth beta, with new natural sounding voices for Siri in a few countries and user interface enhancements, was released this month.
Now an unnamed source has revealed to Apple Insider that Apple's upcoming iOS 7.1 will be released as a free software update sometime in the middle of next month.
The Cupertino tech major is working with a selected Mobile Device Management (MDM) vendor and institutional clients to improve iOS managed deployment. The iOS 7.1 software update incorporating these improvements is expected to ship around March 15.
Apple has a live Volume Services website with a 2014 copyright date. The site is still in testing and will be launched with new features such as ability to 'Automate MMD Enrollment' and 'Buy Apps and Books in Volume'. The site also hints a development of powerful backend assets that goes beyond current MDM server capabilities. The source, however, noted that these tools are likely to come with the iOS 7.1.
One of the features of the new MDM system, as the source explains, will be over-the-air supervision of deployed iOS device allowing institution to easily monitor and protect large iOS device deployments. Additionally, the new OTA method will bypass Apple's Configurator app.