Maani Safa, the head of global innovations at mobile solutions company Somo unpicks Apple's latest announcements highlighting the most important new innovations.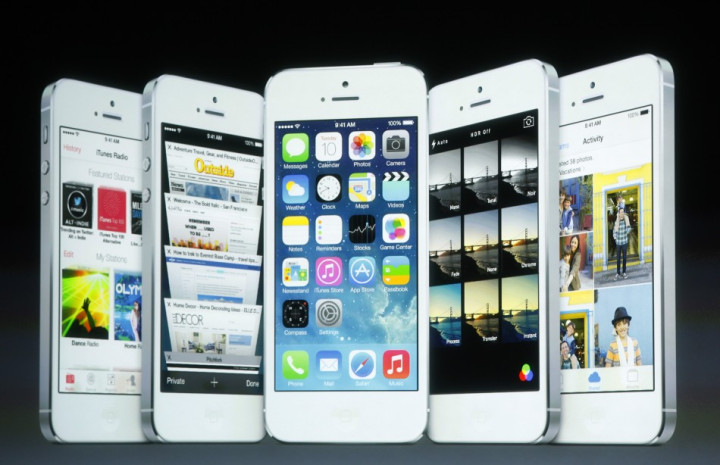 Apple's announcement this week was one of its most significant to date. As well as not one, but TWO new phones, the high-end 5S and the low cost (relatively speaking) 5C, it also revealed the long-awaited launch date for the new operating system, iOS 7 (coming on 18 September).
Given it can feel like Apple releases new tech about every five minutes though, let's take a look at what makes this time special.
iOS 7
The introduction of iOS 7 is a really big change in itself, never mind the new handsets. Once Apple releases the new OS on the 18 September, users will begin a wave of upgrades and millions of devices will look and feel totally new again.
OS 7 is a major visual change to the operating system, not just a tweak here and there. Gone are the skeuomorphic elements of previous systems. Instead, we're treated to beautiful typography, a new sense of depth, and a greater focus on content.
iPhone 5C
Sir Jony Ive, Apple's SVP of Design, has said of the 5C, which will replace the current iPhone 5, that it "is beautifully, unapologetically plastic." And it certainly is a whole new look and direction for an iPhone.
Previous iPhones have been available only in black or white. The 5C will come in five different colours (green, blue, yellow, pink and white) which complement the colour palette used in iOS 7 - bright and vibrant - bringing the look of the hardware and the software much closer together.
The 5C is Apple's lower cost handset. At a starting price of £469, though hardly affordable, it should compete with the cheaper Android devices on the market.
It might have had a makeover and a new OS but the 5C is still basically an iPhone 5, albeit one with some cosmetic surgery. It's the 5S that's really the hero of Apple's 2013 release.
The iPhone 5S
Where to start? Well, the iPhone 5C isn't the only device with some spanking new colourways. The 5S is the chic older sibling, available in sophisticated silver, gold and space grey. But there's definitely substance accompanying the style of the 5S, with some significant innovations that will open up a wide range of exciting possibilities for developers.
There's a major upgrade to the camera in the 5S - a bigger sensor and smarter software. While the camera is still 8 megapixels, the pixels themselves have been made bigger which means they can take in more light, making low light photography far better. Plus, the dynamic flash should mean you can finally have the flash on without worrying about it being too harsh - no more whited-out, bad photos. That, plus the ability to take slow motion HD video should make the photography capabilities of the 5s one of, if not the best on the market.
That's not the exiting bit though.
Powerful
The 5S has double the power of the iPhone 5. It's the world's first 64-bit smartphone, which means more data capacity and processing power, which in turn should mean faster, more complex applications and a greater ability to handle multiple processes at the same time. And since iOS 7 has been compiled for 64-bit as well, the user experience should be exceptional.
All good, but that's still not the most exciting bit.
For me, the additions that will really shake things up are the new M7 chip, iBeacons and the fingerprint sensor.
M7
The new M7 takes care of the gyroscope, accelerometer and compass, offloading it from the main processor so that it can be more efficient. It also is constantly on and listening, meaning your phone can now be smarter and more contextually aware of what you are doing - recognising when you are walking, running or driving.
Imagine how this could transform applications in the health and fitness space. For a while now there has been speculation about when and how Apple will move into the wearable technology space. As yet they have no equivalent of Google's Glass, or Samsung's new Galaxy Gear smartwatch. Could introducing the M7 chip be a test for something yet to come?
iBeacons
The impact of iBeacons is going to be huge and perhaps that's an understatement. If you look at it from a retail point of view, iBeacons will be the biggest change in that industry since the smartphone. Integrated in to all iO7 devices, it means that in the space of a month or so there will be 700m iOS devices with iBeacons, enabling indoor positioning, micro-location, and a new form of contactless payment.
With iBeacons, retailers will be able to deliver highly-targeted product and store information, guiding shoppers around their store, providing details and content - and, most importantly, delivering exclusive in-store offers and deals.
iBeacons will allow retailers to deliver exclusive deals to in-store shoppers who are right there, standing in front of products. Savvy retailers can fight back against 'showrooming' by delivering exclusive offers in-store, to be bought there and then, reducing the competition of shoppers searching online for the best deals.
We've already been experimenting with using iBeacons to deliver unique content available only in-store, directly in front of a product. We have developed three proof of concepts using iBeacons, that deliver different levels of content based on the distance a shopper is to the product: the closer a shopper gets to a product, more content is unlocked, resulting in a unique offer only available in-store. We believe this is a way for retailers to combat 'showrooming' by delivering exclusive content and deals to shopper they can determine are in-store, standing in front of a product.
Fingerprint sensor
For businesses, the new fingerprint recognition technology has important implications for information security. The increase in BYOD schemes (bring you own device to work) presents problems for enterprises trying to restrict access to sensitive data.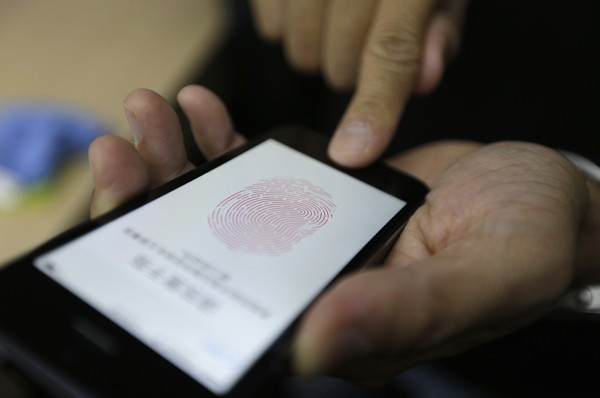 Being able to implement stronger security measures through fingerprint recognition could go a long way to easing some of those problems, as well as being a deterrent against device theft.
And think about how much time will be saved and frustration eased by not having to enter passwords to download apps or authorise payments. Just touch your home button and you're done.
Many people have taken the idea of a fingerprint scanner at face value - something that is a "nice to have" but this is a very different implementation than what we've seen before (think laptops of 2007).
With fingerprint scanning an integral piece of the new iPhone, what Apple is effectively doing is to make users, the public, feel comfortable with the fact that privacy and security of fingerprint scanning is acceptable. Once it becomes ubiquitous and accepted, the next stage is a deep dive into payments.
When you think about it, it makes complete sense.
Maani Safa, is Global Innovation Director at Somo, a fast-growing mobile solutions company which counts Audi, Disney, and News International among its clients.