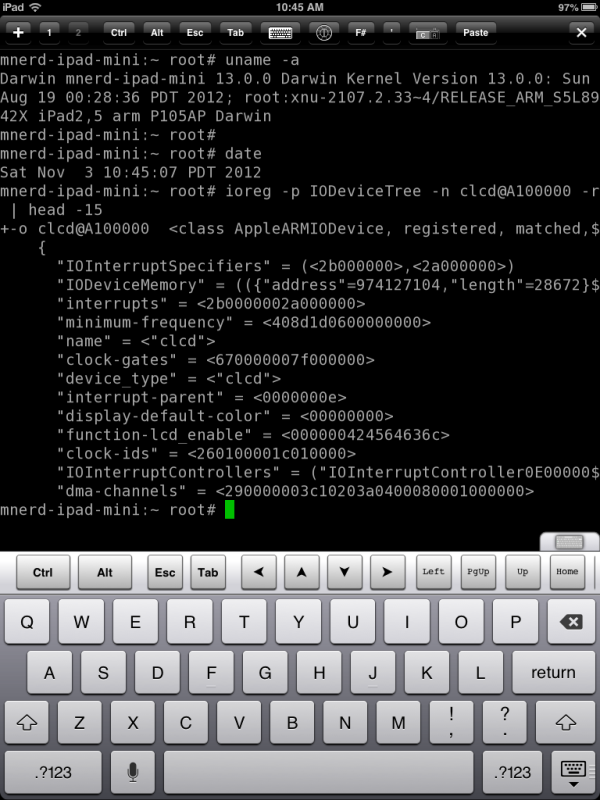 Apple has grabbed the limelight recently with a spate of new products including the iPhone 5, a new range of iPods and two new iPads. Alongside this massive hardware refresh, the company has also been busy with its mobile software, releasing iOS 6.0.1 and iOS 6.1 updates.
Meanwhile, iPhone Dev Team member MuscleNerd has taken to Twitter with an image of a new jailbreak, called "failbreak", running on a brand new iPad mini. This is particularly impressive, since the iPad mini only hit stores on 2 November. It must, however, be noted that the failbreak has been released exclusively for developers and security researchers to take advantage of the new exploits that are needed to develop an untethered jailbreak for public release.
The famed iOS developer and hacker Grant Paul (a.k.a Chpwn) - had earlier tweeted about his exploits with the iPhone 5 tethered jailbreak (along with screenshot below) on the very day the phone went on sale. Although the news caused much excitement among jailbreak fans, it transpired that the jailbreak was still a developer-only release and not yet ready for the general public. Further, the tethered jailbreak was dubbed a "failbreak", since an Apple developer account was required to use it.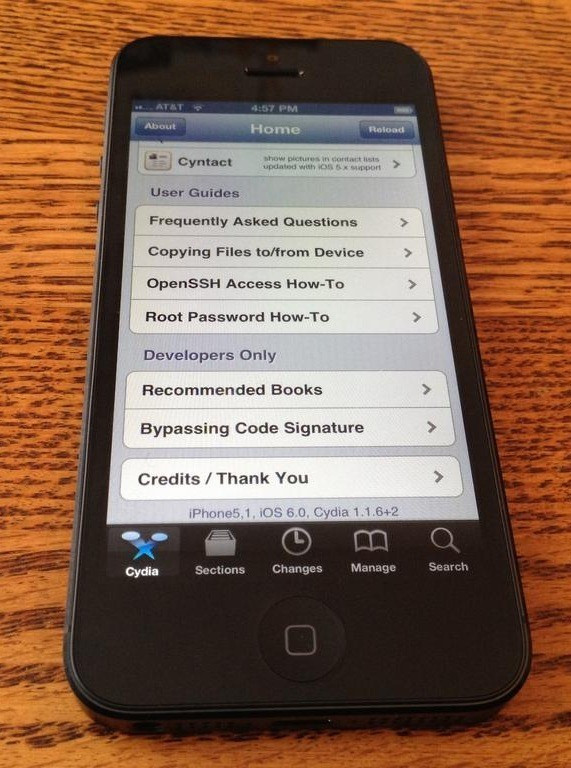 MuscleNerd tweeted on Saturday that the same method was employed to jailbreak Apple's new iPad mini. Here is what the tweet says:
"the "failbreak" from @phoenixdev @chpwn in action on an iPad-minihttp://t.co/ucWGGGP0 (why failbreak? see @planetbeing's timeline)"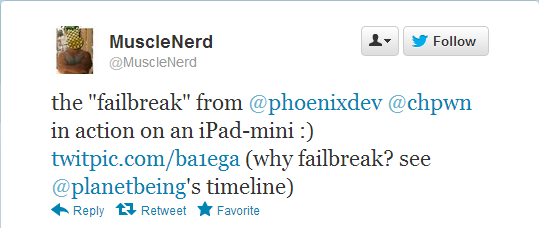 As planetbeing notes, the failbreak is as good as a tethered jailbreak, but requires a developer account for access. Planetbeing has excited the jailbreak community by upgrading the jailbreak with a kernel exploit that supports the installation and functionality of existing jailbreak tweaks on the iPhone 5 running iOS 6.
In other words, the addition of a kernel exploit means the existing jailbreak could soon become a full-fledged tethered solution (for public release) supporting all iOS devices (A4, A5, A5X and A6). However, it is still not clear whether the tethered solution tested on iPad mini is based on iOS 6.0.1 or iOS 6.1. Also unknown are any details regarding the progress made by the jailbreak dream team since the last update.