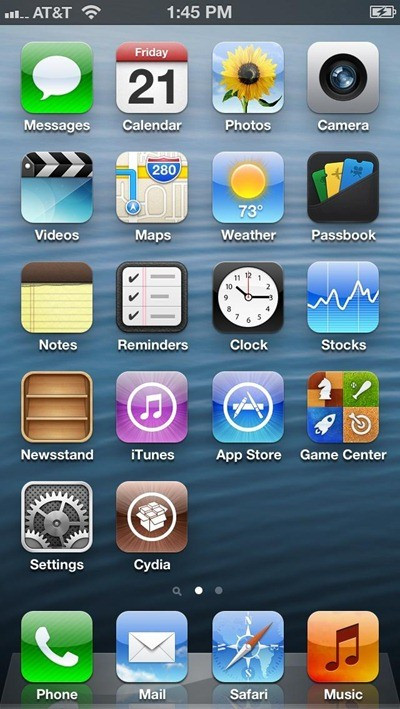 The new Apple iPhone 5 has reportedly been jailbroken within a day of its release, on 21 September 2012. It appears that one unofficial iOS developer - chpwn - is already in possession of a jailbroken iPhone 5.
The iOS hacker Grant Paul (aka chpwn) has posted screenshots (photos) on Twitter, showing an iPhone 5 running iOS 6 with Cydia installed. Cydia is an app that functions like an unofficial app store, and cannot be installed on Apple iOS devices that have not been hacked. Jailbroken iPhones are capable of running apps that are not available on Apple's offical App Store.
In a reply on Twitter to another iOS jailbreak developer Stefan Essar, aka i0n1c, chpwn confirms the jailbreak is indeed original, contradicting some users who thought the screenshots might have been doctored.
"Taller screens like Cydia too. :) pic.twitter.com/fE14vXN2," tweets chpwn.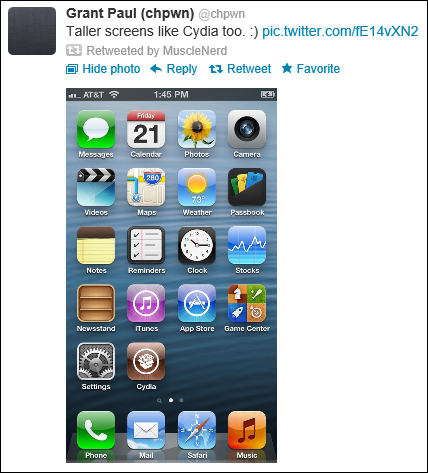 Technology blog RedmondPie noted, "The community in general has grown to respect chpwn (Grant Paul) quite a bit over the years, and he's definitely got the skills to pull something like this off."
Jeff Benjamin of iDownloadBlog noted, "This is awesome news, for this to 1). Come from a respected jailbreak dev, and 2). For it to come on the same day of the iPhone 5 release."
He added: "It also means that there is hope for jailbreaking A5X devices on iOS 6 as well."
Meanwhile, MuscleNerd of iPhone Dev-Team has retweeted chpwn's tweet about iPhone 5, which adds weight to claims that the iOS 6 jailbreak is real. It must, however, be noted that the exploit is not yet ready for public release.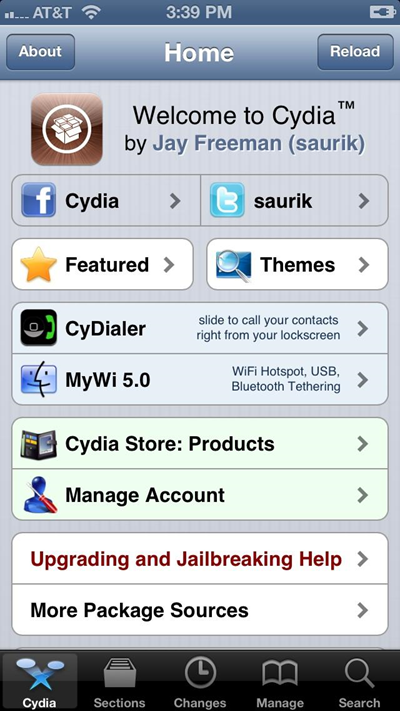 .
As with the iPhone 4S, it could take months for the untethered jailbreak to surface, and the iPhone 5's new A6 processor is likely to make the development process even more complicated. Nevertheless, iOS jailbreak developers have made a promising start.
A tethered jailbreak for earlier devices such as iPhone 4, 3GS and iPod touch 4G running the latest iOS 6 is already available and making waves across the jailbreak community. For a quick reference guide to jailbreaking iOS 6 click here.