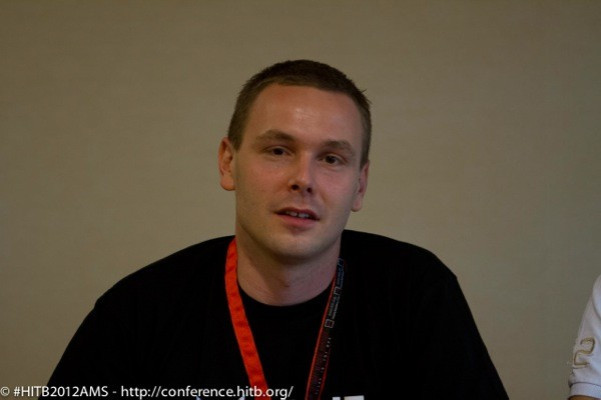 Renowned iOS hacker Pod2g (aka Cyril) has been the backbone of the jailbreak Dream Team ever since the release of Absinthe jailbreak tool for iOS 5.x.x.
The jailbreak community has been eagerly waiting for the public release of iOS 6 untethered jailbreak, ever since Apple rolled out iOS 6 in September. While jailbreak fans hoped for some good news about pod2g's jailbreak exploits with iOS 6, the feat looks more and more daunting with the release of iOS 6.1 (as Apple has reinforced the OS security with more checks).
In a recent interview with Sebastien Page of iDownloadBlog, pod2g reveals the current state of the iOS 6 jailbreak among other intriguing topics including must-have jailbreak tweaks and a list of guides to successful hacking.
Speaking about the future of the jailbreak community, pod2g sheds light on future iOS versions and the possibility of jailbreaking iOS 6 in next 6 months.
Here are the excerpts from the interview:
Future of iOS 6 Jailbreak
"I'm very confident about the next 6 months. I honestly believe that iOS 6 will be jailbroken and that developers will keep coming up with more quality apps. Discussions about future tweaks during JailbreakCon have opened new doors. Creativity won't stop.
"Regarding future iOS versions, I don't really know what to think. I believe Apple will make it harder and harder to find and develop jailbreaks in a timely manner.
"My message to Apple is the following: why not stop the fight and let users install unsigned applications, just like it is possible on OS X? It could be done the right way to let people install tweaks while making sure piracy is limited.
"I am convinced that it would allow iOS to gain market shares over Android."
Chpwn's Exploits with iPhone 5 Running iOS 6
Pod2g also sheds some light on Chpwn's exploits with iPhone 5 running iOS 6, and clarifies if it makes a "good starting point" for the upcoming iOS 6 jailbreak:
"In short, this "jailbreak" is based on a developer certificate. It doesn't alter the kernel allowing for a real, full jailbreak, which is why we call it a "failbreak". It's a very good start because it allows security researchers to have access to the file system, to modify any iOS file, and execute unsigned code at the root level. On the other end, this failbreak can't be used as a public jailbreak."
Some Useful Tips to His Followers
In the final part of the interview, pod2g gives some useful tips to his followers who want to become the next pod2g:
"First, this is not given to anyone. You must have some solid skills in development, but also in the understanding of how modern operating systems work. To start, you must read numerous books and white papers about the topic. The most interesting ones about hacking iOS are:
Only after you have assimilated the notions explained in these books will you be able to start working on jailbreaking.
The goal isn't success. The goal is to help the community develop tools.
The secret is passion."
Pod2g's List of Must-Have Jailbreak Tweaks
OpenSSH: to easily access the iPhone file system and for security research
SBSettings: for quick access to the iPhone settings
Barrel: it brings 3D Cube effect to iPhone homescreen.
IntelliScreenX: gives access to social network at the slide of a finger.
5 icons dock: to add Twitter without moving stock icons in the dock
On a closing note, addressing his followers and Apple, pod2g had this to say:
"The first one is to my followers, whom I want to thank for their patience and their support. I can't guarantee that I will work on a jailbreak in the next few days, but as soon as I have time on my hands, I'll be back.
"The second message is to Apple, because I was disappointed about the iPhone, which has no significant added value compared to the iPhone 4S, especially in France where there is no 4G LTE support. I can't find the innovation in this product that I was able to find in previous models. You have to take risks, add new features while improving interactivity. I'm worried about the future, especially with this closed OS and pressure coming from Android."
[Source: iDownloadBlog]