Apple released its first beta iteration of iOS 7 for developer testing at the recently concluded Worldwide Developers Conference (WWDC) in San Francisco. Tech-savvy iOS fans would be craving to get a glimpse of the latest Apple offering on their devices, while Apple recognised developers get the privilege of testing the new iOS platform first-hand in a bid to fix all known bugs and broken features before the final public release.
NOTE: Those who have already upgraded their device to the latest version of iOS, can follow our step-by-step guide to downgrade iOS 7 Beta to more stable iOS 6 versions.
Despite the given performance limitations of the newly released iOS 7 beta update, those who are eager to get a first-hand experience of the revamped new interface can now download and install the iOS 7 beta legally using our step-by-step guide given below (courtesy of Redmond Pie).
Pre-Requisites
The existing iOS 7 Beta 1 update is compatible with iPhone 5, iPhone 4/4S and iPod touch 5 models only. It will not work with iPad or iPad mini. Check out the iOS 7 compatibility chart (click for full image) for iPhone, iPad and iPod touch to know which features are supported for each device (see the image below):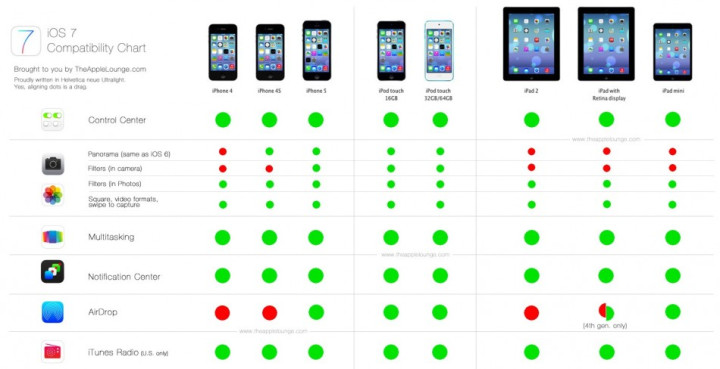 Make sure to backup data on your device via iCloud or iTunes to your PC or Mac, to avoid data loss during the iOS 7 upgrade/restore process.
How to Download and Install iOS 7 Beta Legally on iPhone 5, iPhone 4/4S and iPod Touch 5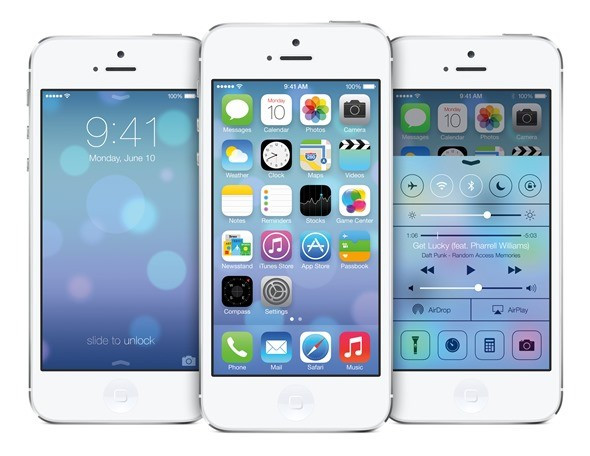 Step 1: Copy/paste the following URL into your browser: "developer.apple.com/programs/ios/" to sign up for the iOS Developer Program at iOS Dev Center.
NOTE: A registered Apple ID is essential to proceed with the developer enrolment program. The registration process costs you $99 per annum in US or £60 per year in the UK. The process involves entering your account info, select a program type, review and submit your program, agree to the terms and conditions, purchase the program type you selected and finally activate the program.
Step 2: Once you are done with program activation, copy the following URL into the browser: "developer.apple.com/devcenter/ios/index.action" Then sign in to your account using your registered Apple ID.
Step 3: After signing in, find and register your device's UDID on the developer website. To find your device's UDID: connect it to iTunes, select it and then click on the serial number to reveal its UDID. Then copy it by pressing Ctrl+c on Windows or Command+C on Mac. Now, navigate to the URL: developer.apple.com/account/ios/device/deviceList.action in your web browser and assign any suitable name for your device. Then insert the UDID and hit Continue to register your device.
Step 4: To download iOS 7 Beta, choose iOS 7 SDK Beta on the developer website and then click on Downloads. Finally, download the IPSW file meant for your device.
Step 5: Your download file should be in ".dmg" format. If you are running on a Mac, extract the .IPSW from the .dmg file locally or if running Windows, then you will need a program such as 7-Zip for this task.
Step 6: Once the .IPSW file is extracted, you can easily restore your device to the latest firmware via iTunes. Verify that your important data is backed up to avoid data loss during the restore process.
Step 7: Connect your device to computer (PC or Mac) by holding Shift key in Windows or Alt key in OS X and then click Restore. Now, select the .IPSW file that you extracted in Step 5 via iTunes
Step 8: Wait for a few minutes while iTunes completes the restore process and your device is all set to run iOS 7 Beta.
ALSO READ: iOS 7 Beta 6: Install Legally via Developer Account or Registered UDID [TUTORIAL]