How Much Will the 'Budget' Apple iPhone 5C Cost?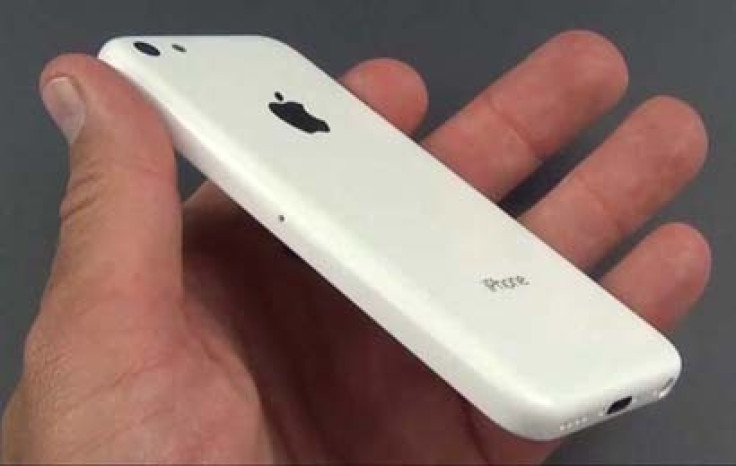 We know (or at least we think we do) a lot about the iPhone 5C which Apple is set to launch next week, at an event being held on 10 September in the company's headquarters in Cupertino, California.
Despite Tim Cook's assertion last year that Apple was going to "double down" on secrecy, there have been numerous photographs and videos of the so-called budget iPhone which many people are hoping will be within their price range.
We are pretty sure for example that the phone will come in a variety of colours and will have a plastic rather than aluminium finish. It is also likely to have the same 4in screen as the current iPhone 5 but will likely use older components for its camera, processor and 3G/4G radios compared to the flagship model which will be launched alongside it, known as the iPhone 5S.
The one thing we don't know - and according to analyst Benedict Evans the one thing that really matters - is how much this so-called budget iPhone is going to cost.
Cheap - very cheap
The inital reaction to Apple launching two iPhone models was that the iPhone 5C was going to be cheap - very cheap. It got to a point where people expected to find one free with a box of cornflakes but the reality is likley to be so much different.
According to Ming-Chi Kuo, an analyst with KGI Securities, the iPhone 5C is going to replace the current iPhone 5 model by the end of the year in Apple's smartphone range. Kuo believes the iPhone 5C will cost between $400 and $500 SIM-free, putting it only slightly below the current cost of $649 for Apple's flagship smartphone.
Kuo sees the iPhone 4S and particularly the iPhone 4 as the real budget iPhones following next week's launch, predicting that Apple will discount them to the $300-400 and $200-300 price brackets respectively.
Price brackets
Taking a different approach to the pricing conundrum, Evans has outlined four pricing brackets which the iPhone 5C could fall into, ranging from the incredibly cheap waters occupied by Chinese-built Android devices costing under $150 to the mid-high range of $400 plus.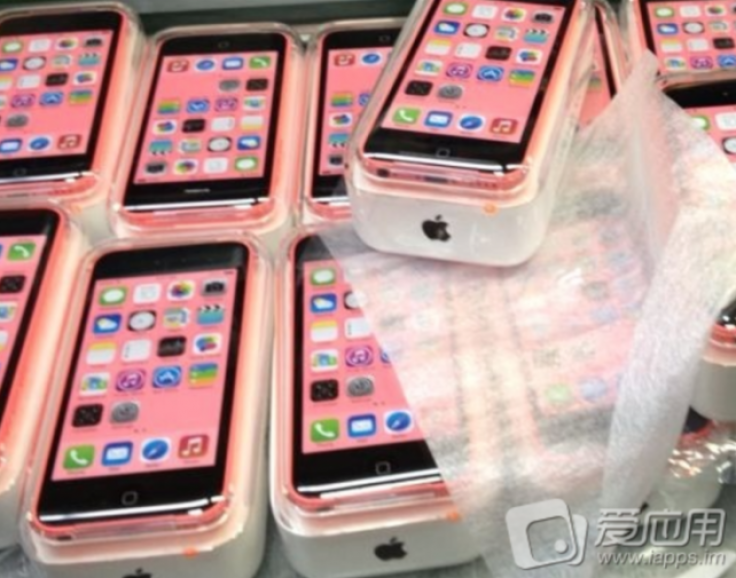 Evans rules out the bottom two rungs of the ladder as a sub-$150 phone would mean too many compromises for Apple to live with in terms of user experience, while the leaked images suggest a phone priced between $150 and $200 is simply not on the cards.
This therefore rules out most of the prepay market according to Evans, meaning the 'budget' iPhone 5C will likely only be affordable for most people on contract.
Evans argues that the decision of what price to pitch the iPhone 5C at comes down to a decision of which is more important for the technology giant - the US or China.
USA vs China
The problem arises because of the way iPhones are sold through operators in the US. The iPhone 4, which sells for $450 if you buy it SIM-free and unlocked direct from Apple, is offered 'for free' on contracts. Android smartphones, which cost as little as $200 SIM-free, are also offered at this 'for free' pricing tier eroding any of their competitive advantage for most people.
The result is that the iPhone 4 and 4S made up 25% of the Verizon Wireless contract smartphone sales in the six months to the end of March 2013.
So while a $200 Android smartphone (such as the Nexus 4) may seem like superb value elsewhere compared to a $400-to-$600 iPhone, this is not the case in the US.
Tension
Evans argues that a cheap iPhone 5C would be hard to sell to operators in the US, while a higher priced iPhone 5C would not have a big impact in other markets such as China, where home-grown manufacturer Xiaomi has just launched the $330 M3 which in terms of hardware and software offers superb value for money.
"So, a $300 or $250 iPhone is a tough sell in the USA. But a $450 iPhone is a tough sell in China. Hence the tension: which is more important to Apple?"
Apple already has 45% of the US smartphone market captured, while its global smartphone market share is just 12%, meaning that a China-focused iPhone 5C would seem like a no-brainer. No so according to Evans:
"[Apple] can't launch a phone that doesn't work at all in the USA (nor is it likely to persuade the US operators to drop their pricing to remove this distortion) - which points to a higher price, higher spec model. The further you go below $400 the more you get a phone that's tough to sell in the USA."
China-only iPhone 5C?
While Evans doesn't address the possibility of a China-only iPhone, one of the commenters on his blog post does, guessing that the C in iPhone 5C stands for China. The commenter suggests the iPhone 5C would use a cellular radio compatible with the China-only 3G network which is used by China Mobile and others.
This guess could be backed up by the announcement by Apple that it will be holding a separate Chinese media event in Beijing just hours after the Cupertino event next week.
The price of the iPhone 5C is certainly its most interesting feature and while we can posit ideas of what this will be forever, we will only find out for certain when Tim Cook stands on stage in Cupertino at 6pm (GMT) next Tuesday.
© Copyright IBTimes 2023. All rights reserved.