The iPhone 5C was expected to be Apple's answer to the Samsung Galaxy S4 Mini and HTC One Mini, a phone to pitch at the mid-range; but with a £469 price tag and year-old iPhone 5 internals, initial reviews have shone less brightly than Apple might have hoped.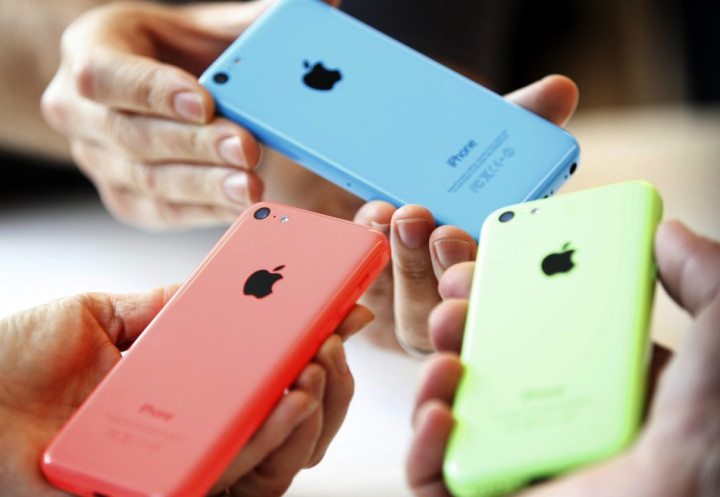 "The iPhone 5C leaves us feeling a little puzzled," Beavis wrote, explaining that on one hand the 5C is a "great smartphone" and that it's iPhone 5 screen and processor are no bad thing, but its higher-than-expected price tag and "lack of premium feel" leaves "a slightly unpleasant taste on the mouth."
Addressing who the 5C is aimed at, Beavis writes:
"It's safe to say nobody currently sporting the iPhone 5 will be upgrading to the iPhone 5C, and only a handful will make the leap to the iPhone 5S after just a year of ownership, so it's the iPhone 4S owners and below - in the Apple crowd at least - who'll be weighing up the C and S."
Beavis praised the new iOS 7 operating system as "a massive boon for the iPhone range in general" and spoke highly of universal 4G support - the 5C and 5S work on all 4G networks in the UK, unlike the year-old iPhone 5.
But the price is still a concern:
"Apple hasn't pushed the boundaries and thus there's no real incentive for consumers to make the leap - unless they are dead set on owning an iPhone but really can't stretch that extra bit to the iPhone 5S. In summary the iPhone 5C is a great phone, it's just a shame it's last year's great phone wrapped in a less appealing shiny plastic body and slapped with a still-premium price tag."
Despite replacing the iPhone 5's glass and aluminium with shiny plastic, Miles claims it is "plastic but not plasticky" adding that it doesn't feel like a cheap phone:
"Some might see the plastic as regressive rather than progressive - it depends how much a lick of colour does for you - but any fears that you may have that C in 5C stands for 'cheap' will disappear the moment you pick up the phone. A good thing in our books, one that we're sure there will be many initial doubts over."
But Miles still has his reservations with the 5C, and in particular with its Apple-designed case.
"To spruce up the colour even more Apple has designed its own soft-touch silicon iPhone 5C case. It's the same material Apple used in the iPad smart cover and here comes in a variety of colours including red, white, yellow, blue, green, and black.
"Apple says that the case has been meticulously designed, but we're not convinced. Putting the case on masks some of the iPhone wording on the back leaving you to see the word 'hon' instead of 'iPhone' through one of the holes. How did that happen? It looks forced and awkward. Why not a cut-out Apple? Worse still is that the case adds £25 to the price."
Switching back to the phone itself, Miles concludes by calling the 5C "a lovely phone that is solid in its performance and playful in its approach."
"But there is no denying that the 5C is merely a lick of paint on a year-old device, a non-upgrade to the iPhone 5. Some will see that as regressive, treading water..."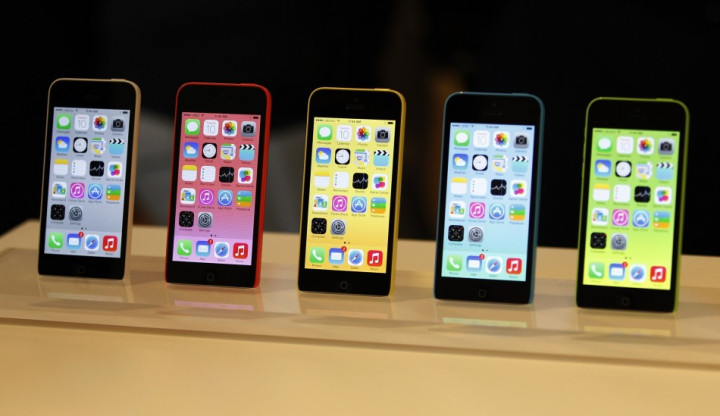 Joire says the 5C "brings a breath of fresh air to the iPhone lineup and will appeal to consumers at an emotional level....While some of Nokia's models also feature a glossy coating, the surface of the 5C is even smoother - like enamel. This, combined with an extremely rigid structure, makes the 5C feel like a solid block of ceramic."
The C has the same rear camera as the iPhone 5, which Joire was impressed by:
"It produces lovely pictures with lots of detail, vibrant colours, accurate exposure and proper white balance. Panoramas are particularly impressive. Best of all, it does this consistently - anyone can take great photos with the 5C, something we can't say about every other device."
Joire's tests of the 5C's battery - which is slightly larger than in the iPhone 5 - revealed that "getting a full day of heavy use from the 5C is relatively trivial, and we even managed to squeeze two days of light use out of it."
Wrapping up, Joire was more impressed with the phone than his UK counterparts:
"With the iPhone 5C, Apple's crafted something that's more than just the sum of its parts. It's easy to be cynical and dismiss this handset as just an iPhone 5 in a colourful plastic shell, but that's missing the point. There's no doubt that the 5C looks gorgeous and feels wonderful in hand. It inherits tried-and-true features from the iPhone 5 and also gains a few new ones, like that improved 1.2MP front-facing camera."
Darrell Etherington of TechCrunch
Etherington also dismisses the 5C's higher-than-expected price, instead saying the phone opens Apple up to appeal to the youth market who want something more colourful and playful than the regular iPhone 5 and iPhone 5S.
"What Apple has delivered is far from a 'cheap' device, in terms of both quality of experience and hardware, and in terms of price. The 5C is probably more broadly appealing than the iPhone 5S just by virtue of its lower cost of entry, but it's still premium hardware and is likely better thought of as an analogue to the iPhone 4S relative to the iPhone 5 back when that device launched.
"But the 5C also has a focus on color, personality and a sort of 'lightness' of design. The phone feels 'young' overall, and it's likely that's the kind of consumer that's going to enjoy this device; the youth market and those just getting their first smartphone or moving up from their first budget Android device to the big leagues."
To conclude, Etherington says he would opt for the iPhone 5C over an iPhone 5:
"Given the choice, I'd choose an iPhone 5C over an iPhone 5, based on design alone, and ignoring its other benefits. In other words, if you're in the market for a new smartphone, Apple's iPhone 5C should be right near the top of your list."
Read more: