The iPhone 5S goes on sale in the US and Europe on 20 September, but reviews are already in and we have grouped together some of the conclusions drawn on Apple's latest smartphone.
Walt Mossberg of the Wall Street Journal
Mossberg begins by explaining that the iPhone 5S is one of Apple's intermediate updates, as major hardware changes only happen every two years, with 'S' updates in between. But he praises the 5S for having "a potentially game-changing hardware feature and a radically new operating system."
That game-changing feature is the iPhone 5S's fingerprint reader integrated with the Home button, letting users unlock the phone and buy iTunes and App Store content with just their fingerprint - no need for a PIN or password.
Mossberg continues:
"The iPhone 5S is the first digital device I've seen with a simple, reliable fingerprint reader - one you can confidently use, without a thought, to unlock the device instead of typing in a passcode.
"It sounds like a gimmick, but it's a real advance, the biggest step ever in biometric authentication for everyday devices. After using Touch ID, I found it annoying to go back to typing in passcodes on my older iPhone."
Addressing the security of its fingerprint reader, Mossberg adds:
"In my scores of tests, with three fingers, the reader never failed me and none of the 20 or so people I asked to test it was able to unlock the phone. If a finger match fails three times, the phone offers you a chance to type in your passcode instead. After five failures, it requires the passcode. Apple says the odds another person's finger would work are 1 in 50,000, versus 1 in 10,000 for breaking a four-digit passcode."
The WSJ reporter says he would recommend the iPhone 5S to anyone looking for a premium smartphone, and claims the 5S is "a big step up" for owners of iPhones older than last year's 5.
"The new iPhone 5S is a delight. Its hardware and software make it the best smartphone on the market."
David Pogue of the New York Times
Pogue praised the new iPhone's updated camera, which has a dual-LED flash and larger pixels for capturing better images in low light conditions.
"Take photos side-by-side with the iPhone 5S' predecessor and the difference is immediately obvious; lowlight pictures are far better on the new phone. Clearer, brighter, better color.
"The 5S also has two LED flashes - one pure white, one amber - that fire simultaneously. When mixed in the right balance, their light can match the colour tone of your subject (moonlight, streetlights, fluorescents, whatever). Apple says this idea is a first in both phones and cameras.
"It really works. Flash photos look much, much better. No longer will your loved ones' skin look either nuclear white or Avatar blue."
Addressing its fingerprint reader, Pogue agreed with Mossberg in saying the system works "every single time...it's nothing like the balky, infuriating fingerprint reader efforts of earlier cellphones. It's genuinely awesome; the haters can go jump off a pier."
Pogue said that, while some users will love the new iOS 7 operating system, which launches with the iPhone 5S, others will loathe it, but he adds: "iOS 7 is more efficient to navigate, because nothing on the screen is eye candy; everything is a button, so you spend less time hunting for things."
To conclude, Pogue accepts that the iPhone has more competition than ever, with the HTC One, Motorola X and Samsung's armada of Galaxy devices all putting up a fight, but he ends by saying:
"The iPhone is no longer the only smartphone that will keep you delighted for the length of your two-year contract - but it's still among the few that will."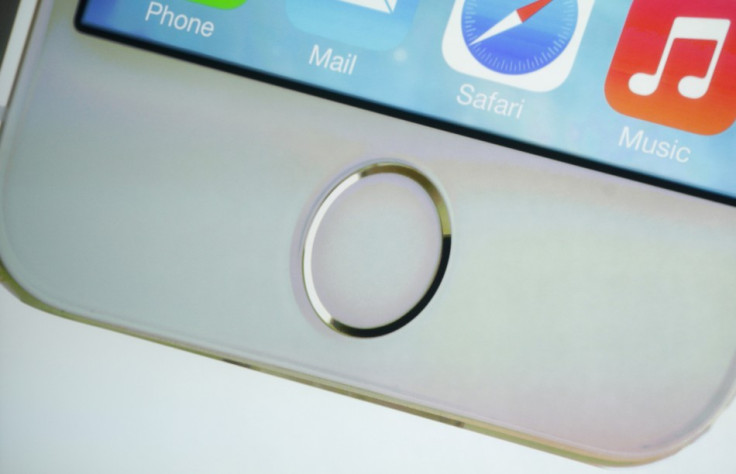 Joire starts by saying it is easy to dismiss Apple's 'S' iPhone updates as iterative, but he explains that this year's 5S "is the first smartphone with full 64-bit support and a capacitive fingerprint sensor, and it also ships with a fresh, revamped version of iOS.
"This might not matter to folks who were content with the status quo, but it matters a lot to Apple - and to the company's future as well - especially if the company wants to fend off an increasingly fierce pack of competitors."
Despite Mossberg and Pogue both praising the 5S's fingerprint reader, Joire pointed out some of its drawbacks:
"It's so natural, that we almost forgot that passwords and unlock screens even existed on the 5S...[but] it's not perfect, however: the scanner didn't work when our fingers were wet or only partially on the home button, although we didn't experience any problems with clammy fingers in humid conditions."
Joire also spoke highly of the 5S's updated camera, describing low-light performance as "consistently better than what we took with the [iPhone] 5: they were sharper, with finer details, more natural colours and far less noise."
But he reminded readers that the iPhone's camera is still relatively simple compared to its Android and Windows Phone rivals.
"The iPhone has been - and continues to be - great as a simple grab-and-go camera. It may not be a best-in-class performer, but the vast majority of iPhone users will still be happy."
At just 4in, the iPhone 5S is still relatively small compared to the mostly 5in competition. Joire says it is:
"The best small phone you can get - we can't think of any other device with a display smaller than 4.5 inches that even comes close."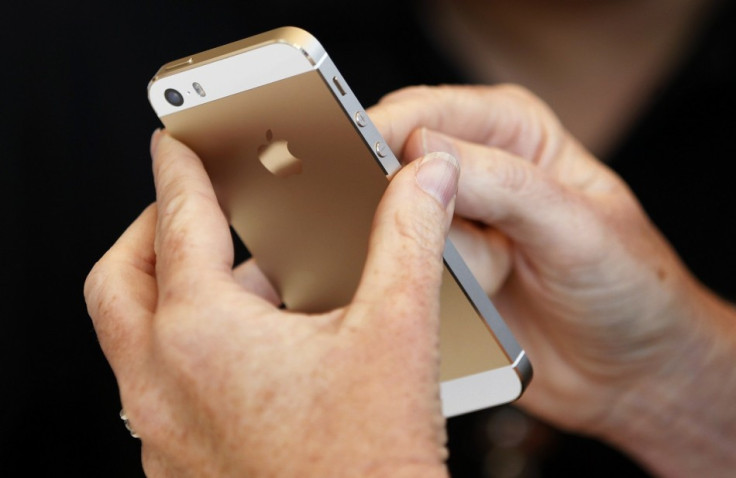 Finally, and with a UK perspective, Miles speaks highly of the 5S's fingerprint reader, faster A7 processor and universal 4G support - meaning it will work on all UK 4G networks, unlike last year's iPhone 5 - but he feels the 4in screen is too small, with an "average" resolution.
Miles also dismisses iCloud as "a mess" which "still needs to be overhauled to be more fluid" and criticises the phone's lack of NFC.
Speaking of performance, Miles said:
"For today however the phone is as fast as it ever was, with zero lag and zero performance issues. Not once have we thought anything took too long to load. But if you are an iPhone 5 user expecting the 5S to be twice the speed of what you've been using, you'll find that's not the case."
As with other reviewers, Miles found the 5S's camera to be an improvement over last year's model:
"In testing side-by-side against the iPhone 5, where the iPhone 5 needed the flash, the iPhone 5S was happy to take the picture without and produce better results. When the flash does fire the results are superior too, even in situations where we are in complete darkness only lit by the flash itself."
Addressing battery life, Miles found the 5S to perform "exceptionally well":
"An 8am start and a 10pm finish with heavy-ish use - including hitting it hard on the slow-mo video feature front from around 7pm - felt like a result to us. The battery is roughly the same if not slightly better than the iPhone 5. A push forward, rather than a huge leap, but it's a step in the right direction."
Summing up, Miles says:
"If you want a phone that just works, then the iPhone 5S is a very good place to start. Apple has made it look effortless which is no simple task, and in doing so, by making it look almost too easy, you can sometimes miss the beauty and power in your hand. It's stunning to use, there's stacks of power and, like we say, it just works. It's these simple elements that make it, for us, one of the best phones on the market."
Must Read: