Reports from within Apple retail stores suggest customers could have trouble securing an iPhone 5S at launch on 20 September.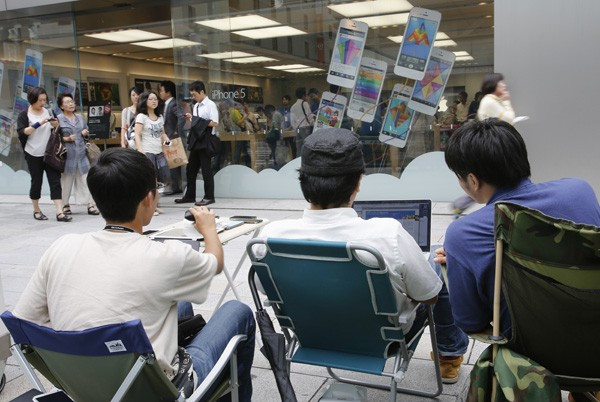 Apple launched the iPhone 5S and iPhone 5C last week and on Friday, the company opened pre-orders for the colourful, plastic-clad iPhone 5C as normal - but not for the iPhone 5S.
The reason was not revealed by Apple, but some initially suggested it was to allow the company to more accurately guess which of the five colours in which the iPhone 5C is available will be most popular.
However, several reports citing sources within Apple's own retail system now suggest the reason there is no iPhone 5S pre-order ahead of its release this week is down to stock shortages of the new flagship model. Citing sources with knowledge of the matter, a report on 9to5Mac suggest that supplies of the phone will be "constrained":
"According to sources at several large Apple Stores across the country, about 70-80% of new iPhones stocked for the launch on Friday, September 20th are the iPhone 5C."
Further sources speaking to AllThingsD and BGR seem to confirm these reports.
Queuing
Apple will make the iPhone 5S available for sale on its website from 12.01am (UK time) on Friday, 20 September and in its retail stores from 8am. As usual, there are already people queuing up outside the stores around the world, with one fan in London willing to sell his place at the head of the queue for £1,000.
The iPhone 5S will be available in three colours - space grey, gold and silver - with sources suggesting the space grey version, which replaces the black model, will be the most popular.
The suggestions that there will be limited supplies of the iPhone 5S at launch were further backed up by the phone selling out almost immediately in China and Hong Kong - the only two places in the world where you could pre-order the phone. Within minutes the vast majority of iPhone 5S models and colours were marked as 'Unavailable'.
Supplies of the iPhone 5C seem to be much more resilient however, with most models remaining available to pre-order online days after they opened on Friday. While delivery is no longer guaranteed for next Friday, in the UK at least all colours and configurations are still available.
Unlike previous years when Apple announced the number of pre-orders for its new iPhones, the company has remained silent on the demand for its new colourful iPhone ahead of its official launch on Friday.