Australian all-rounder Glenn Maxwell is the 2013 Indian Premier League's million-dollar man. The 24-year-old started the IPL auctions at a base price of $200,000 (roughly £130,000) but after a breathless tug-of-war with newcomers Sunrisers Hyderabad, the right-handed off-break bowler was eventually sold to the Mumbai Indians for a cool $1m (roughly £660,000).
That begs the question... who is Glenn Maxwell? And why did the Mumbai Indians shell out a million dollars for his services?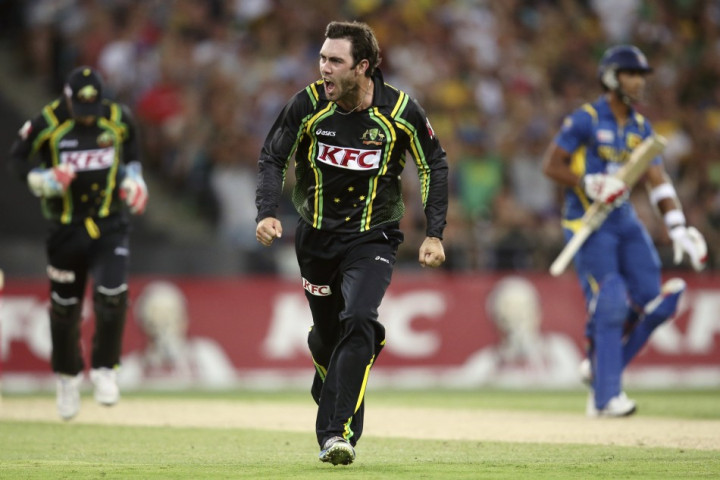 To begin with (and to help put things in perspective), Maxwell overshadowed two decorated compatriots, both of whom were listed as marquee players - RIcky Ponting, Australia's former captain and its all-time leading run-scorer, and current skipper Michael Clarke. Both sold for their base price of $400,000 (roughly £265,000).
Maxwell has light years to go to reach the pinnacles this pair have achieved. In fact he has played only two Tests and 11 ODIs for Australia, and has not particularly impressed in either form. With the bat, he has 202 ODI runs at an average of 25.25 and a paltry 39 runs in Tests, at an average of 9.75.
And as for being an all-rounder, he has only six wickets in the limited overs format of the game, coming at a pricey average of 52, and just one more scalp in Tests. His T20 international career isn't especially convincing - nine games, 47 runs at 15.66 and five wickets at 25.60.
However, Maxwell's reputation in domestic cricket back home, with the Victoria Bushrangers and the Melbourne Renegades, has worked in his favour. He is believed to be a hard-hitter, an effective off-spinner and a safe fielder.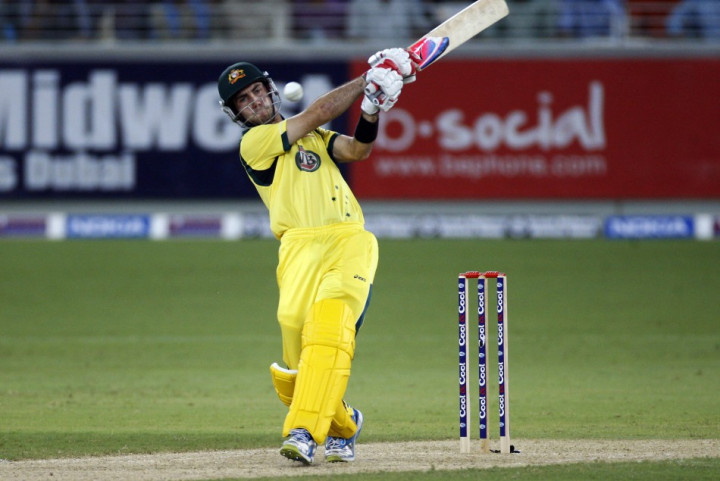 And if we look at the statistics in a slightly different light, an altogether different picture emerges.
Maxwell's strike rate (the number of runs he scores per 100 balls) in ODIs is 110.38. His strike rate in T20Is is 114.63. And his strike rate in domestic competitions is 144.19.
He hit a 19-ball half-century for Victoria against Tasmania in 2010/11, the fastest one-day fifty in the history of Australian domestic cricket. He scored his maiden first-class hundred in the same season - a quick fire and unbeaten 103 against South Australia. And he also impressed during his time in England, with Hampshire in the Friends Life T20 in 2012, which subsequently earned him his national call-up.
Maxwell may not make big runs, but the runs he does get come quickly - making him a prized asset in T20 cricket, where the question is 'how fast' rather than 'how many'.
The bowling figures also warrant further consideration. The seven wickets Maxwell claimed during his first two tests, both against India during Australia's recent tour, were gleaned from 243 balls; thus he is currently claiming a wicket every six overs. His test bowling average currently stands at a very respectable 27.57. It should also be noted that he concedes, on average, less than six runs an over in ODIs and 6.40 in T20s - excellent figures in the context of the limited overs slog-fest.
Throw in Maxwell's excellent fielding and you have a highly valuable and versatile cricketer, with his best years still very much in front of him. With the veteran figure of Ponting (who will captain the Mumbai Indians) to guide him, expect Maxwell to live up to his price tag in this IPL.
READ: IPL 2013 Preview: Political Shenanigans and Bollywood Superstars Set Stage for Exciting Cricket