Britain's next general election is still some five years off – an eternity in political life – and the number of plots to depose Jeremy Corbyn as leader of the opposition will likely grow exponentially between now and then.
What is already clear is that however long his tenure lasts, Corbyn's foreign policy beliefs will be front and centre. Indeed, it is difficult to envisage any MP – let alone a backbencher – assuming such a position with as much political baggage as the far-left 66-year-old representative from Islington North.
It is also difficult to imagine the election of a Labour leader generating such hysteria within parts of the media, where collective hyperventilation seems to have stopped just short of predicting the return of the seven plagues.
Quite naturally, Number 10 has been all too happy to lend a hand ringing alarm bells, containing its glee just long enough to warn the British nation via Twitter that the "Labour Party is now a threat to our national security, our economic security and your family's security".
There is no shortage of foreign policy issues with profound implications for the UK with which to disagree with Corbyn on and many issues will need substantive debate, including the £100bn renewal of Trident, the wisdom of Nato's eastward expansion and the UK's future in the EU.
But this is not served by the current campaign of scaremongering and disinformation against Corbyn in recent weeks. Most appalling have been accusations in some quarters regarding Corbyn's "association with, support for — and even in one case, alleged funding of — Holocaust deniers, terrorists and some outright anti-Semites".
Such allegations have largely stemmed from his outspoken support for Palestinian rights as patron of the Palestine Solidarity Campaign. Much has also been made of his contacts with blacklisted organisations such as Hamas and Hezbollah.
Just as shockingly for some, Corbyn dared to visit Tehran at the invitation of the Iranian Majles and, worse apparently, shared a coffee with two Sinn Fein leaders... in 2015: Martin McGuinness, who also happens to be Northern Ireland's deputy first minister, and Gerry Adams, Sinn Fein president.
As the Telegraph so succinctly put it prior to his leadership victory, "if Jeremy Corbyn wins, Labour will be in the extraordinary position of having a leader with among the most extensive links in Parliament to terrorists".
The substance of these accusations has already been pretty comprehensively rebuked, but it should nonetheless be pointed out that many European governments continue to maintain contacts with the kind of groups or countries that Corbyn has been disparaged for speaking to. In fact, engaging with many of the UK's foes has been (and continues to be) an important ingredient in conflict resolution, most especially within the Middle East.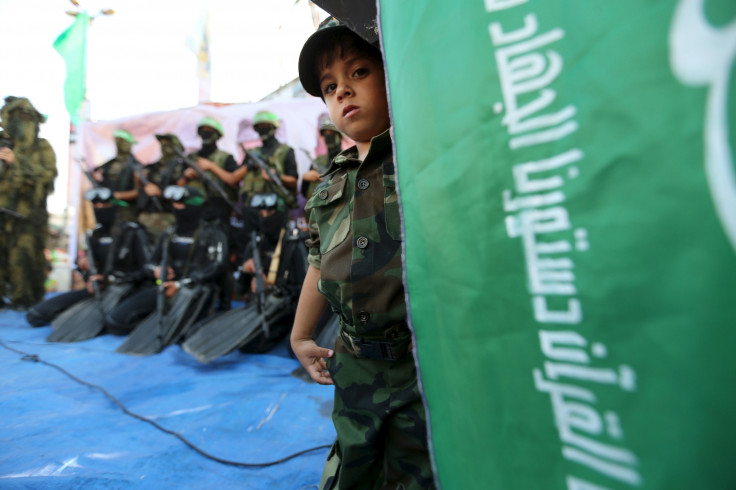 This is apparent when it comes to the Arab-Israeli conflict. As Corbyn explained: "There is not going to be a peace process unless there are talks involving Israel, Hezbollah and Hamas – and I think everyone knows that... Does it mean I agree with Hamas and what it does? No. Does it mean I agree with Hezbollah and what they do? No."
He is not alone. Israel too recognises this reality, and is widely reported to be pursuing its own back-channel negotiations with Hamas in order to secure a long-term ceasefire in Gaza with the help of Tony Blair and reportedly the support of Prime Minister David Cameron.
Pivoting from the current P5+1 nuclear agreement with Iran into a broader regional de-escalation strategy also makes sense, even if many would prefer to double down on our historical animosity with Tehran.
Far from an isolated belief, Corbyn's call for an international conference to include Iran in order to solve the overlapping conflicts tearing Syria apart echoes a growing realpolitik belief within the international community that any solution will not come about due to force of arms, but rather as the result of a political agreement that includes Assad's main military and financial backers – no matter how distasteful.
Of course, while Corbyn's policy prescriptions may be shared by others , there is no denying that his reasoning derives at least in part from his instinctive support for anti-colonisation and self-determination movements, and a hard-wired anti-imperialist bent against anything resembling Western interventionism.
His left-wing instinct has also led him to support to support non-democratic regimes. He has been a strong supporter of the Venezuelan government under former president Hugo Chavez, whose successor Nicolás Maduro has proceeded to jail the main opposition candidate, Leopoldo López, ahead of national elections in December. His warm embrace by the Russian government has also made more than a few people uneasy.
But more often than not, Corbyn has found himself on the right side of history. He was an early proponent of political engagement with Sinn Fein in the 1980s during the Northern Ireland troubles, at a time when such a position was considered politically taboo. Not only was his stance vindicated by the Good Friday Agreements in 1998, it turns out Margaret Thatcher – hardly a left-wing peacenik – also saw the utility of negotiating with the IRA as far back as the 1981 hunger strikes.
Looking back over the past 30 years, Corbyn has proved to be remarkably prescient. He was a staunch supporter of the ANC's struggle in South Africa at a time when the British government was still largely supportive of the apartheid government.
As backbencher and chair of the Stop the War coalition, he was vocal in his opposition to the 2003 invasion of Iraq. In 2013, he voted against UK intervention in Syria and will undoubtedly do so again when the government tables a parliamentary motion to extend the UK's Islamic State (Isis) bombing campaign to Syria as a kneejerk response to the refugee crisis facing Europe.
Although Corbyn has regularly taken positions that have initially gone against the institutional grain, it would be wrong to say he has been an extreme voice on the fringes of British society. If anything, he has quite often been in tune with public opinion. After all, opposition to apartheid South Africa and the war in Iraq gained traction due to snowballing public opinion, only later becoming political no-brainers.
The unparalleled mandate Corbyn received this weekend from the Labour Party's base and the 15,000 new members he has attracted indicate that his policies continue to benefit from considerable grassroots support, as does a recent national YouGov survey.
As ever though, the real challenge will be to balance the principled positions afforded to him as a backbencher with the compromises required to lead an effective and broad-based opposition to the Conservative government.
As was the case following Barack Obama's election to the US presidency, it remains to be seen to whether Jeremy Corbyn the candidate will resemble Jeremy Corbyn the leader. His biggest threat may therefore be not so much the daggers of his fellow Labour peers, but rather the sky-high expectations generated by his own straight-talking idealism.
---
Hugh Lovatt is the Israel/Palestine project coordinator at the European Council on Foreign Relations. Follow him on Twiiter: @h_lovatt.
---