Labour's shadow business secretary Angela Eagle condemns government for 'attacking trade unions'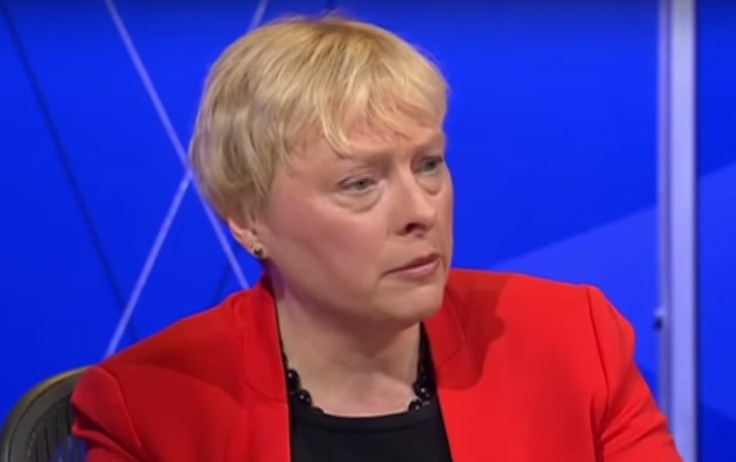 Angela Eagle, in her first day as shadow business secretary, has attacked the Tory government for launching an offensive against trade unions at a packed meeting in Westminster. On Monday (14 September), MPs are due to vote on the second reading of the Trade Union Bill, which is the biggest attempt to curtail trade union rights in three decades. Although there is fierce opposition from Labour and the Scottish National party, the bill is likely to pass on to the committee stage easily.
Eagle sat alongside Jeremy Corbyn, who was attending his first debate as Labour leader and took a seat on the frontbench for the first time in his 32 years as an MP. The shadow secretary said she was a "lifelong and proud trade unionist".
"I am dismayed that we have a government which believes in attacking trade unions rather than working with them in the spirit of social partnership to improve efficiency, economic efficiency and productivity in our country," she said.
"It saddens me beyond words that we're here today dealing with the most significant, sustained and partisan attack on six million trade union members and their workplace organisations that we have seen in this country in the last 30 years. With the number of days lost to strike action down 90% in the last 20 years there is absolutely no necessity whatsoever to employ the law in this draconian way."
Business Secretary Sajid Javid said the Trade Union Bill was "not a declaration of war" on unions or an "attack on the rights of working people".
TUC general secretary, Frances O'Grady, told the annual TUC Congress in Brighton that the bill was the biggest attack on unions in 30 years. Speaking to BBC Radio 4's Today programme earlier, O'Grady said the bill threatened "the very principle of the right to strike" and will allow employers to "bus in agency workers to break a strike".
Trade Union Bill plans
Proposals to introduce a threshold of 50% turnout for industrial action ballots. For "important public sector services", a requirement of at least 40% of all eligible voters in favour of action.
Lifting the ban on using agency workers to replace permanent staff during strikes.
Double the amount of notice unions have to tell police and employers of strike to 14 days prior to the strike, including any proposed use of social media, blogs, placards or loudspeakers.
Insist the "lead person" on any picket line wears an armband and gives their details to police and employers. Introduce fines of up to £20,000 on unions if pickets do not wear an official armband.
© Copyright IBTimes 2023. All rights reserved.