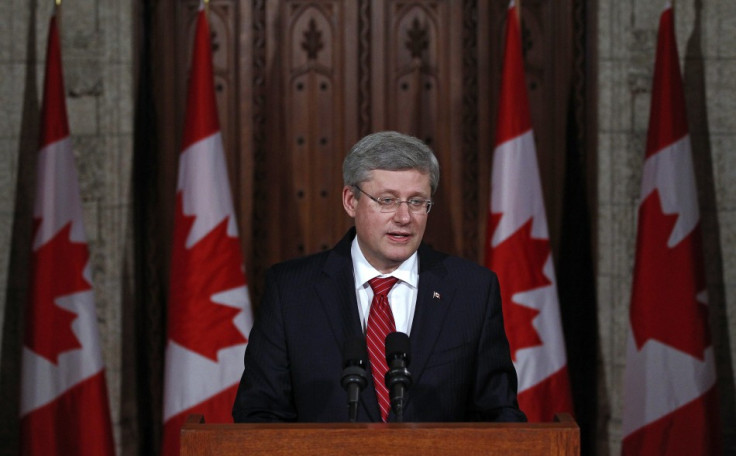 The Canadian government has closed down its embassy in Iran and expelled Iranian diplomats from Canada, saying Tehran poses a significant threat to global peace.
A defiant Iran has responded strongly, vowing to hit back.
Canadian Foreign Minister John Baird said: "Canada views the government of Iran as the most significant threat to global peace and security in the world today. Under the circumstances, Canada can no longer maintain a diplomatic presence in Iran... Diplomatic relations between Canada and Iran have been suspended."
The move follows a slew of sanctions imposed on Iran by the western world, aimed at forcing the country to halt its nuclear programme. To pile on the pressure, the sanctions cover Iranian oil as well as international banking transactions.
Iran's oil exports, the country's biggest source of revenue, have been falling for several months.
Amid growing hostility between Iran and the western world, the EU is planning further sanctions. "We must increase the pressure on Iran, intensify sanctions, add further to the EU sanctions already in force which are having a serious impact on Iran," said British Foreign Minister William Hague ahead of a meeting with EU diplomats.
Canada is also considering formally branding Iran a state sponsor of terrorism, Baird said.
Iranian officials have been given five days to leave Canada. The Canadian government cited Iran's alleged nuclear ambitions, frictions with Israel, and its reported military support for the Syrian regime as reasons for its decision to suspend diplomatic relations.
Responding to the move, Iranian Foreign Ministry spokesman Ramin Mehmanparast said: "The current government of Canada under the leadership of Mr Stephen Harper is known for extreme policies in the domain of foreign policy. The hostile behaviour of the current racist government in Canada in reality follows the policies dictated by the Zionists (Israel) and the British," according to Iran's Mehr news agency.
Canada's diplomats are reported to have left Tehran already.