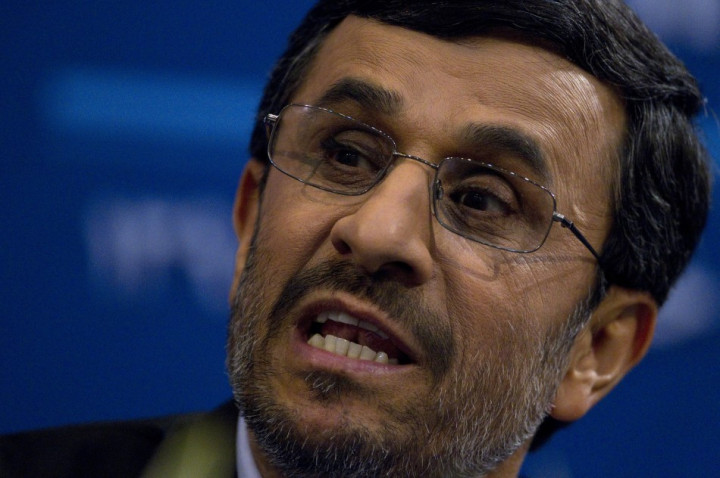 Iran authorities admitted on Sunday that their defence computer have been targeted by a virus called Duqu that is allegedly linked with the Stuxnet "cyber-weapon" discovered last year. The worm is believed to be aimed at sabotaging the Islamic Republic's atomic centrifuges, the devices that enrich uranium to create nuclear fuel.
Iran anti-virus experts said that only an advanced, probably national sabotage programme could have created such a sophisticated virus. It had been reported that Mossad, the Israeli intelligence agency, was responsible.
"We are in the initial phase of fighting the Duqu virus," Gholamreza Jalali, the head of Iran's civil defence programme, said. "The final report which says which organisations the virus has spread to and what its impacts are has not been completed yet.
"All the organisations and centres that could be susceptible to being contaminated are being controlled."
News of Duqu surfaced in October when security software maker Symantec Corp said it had found a mysterious virus that contained code similar to Stuxnet.
Unlike Stuxnet, Duqu is designed to gather data to make it easier to launch future cyber-attacks.
The developments came as the international community is contemplating taking further actions against Iran's nuclear programme after the International Atomic Energy Agency (IAEA) released a report last week.
While the UK and Germany have already called for fresh sanctions against Teheran, Russia on Monday repeated its opposition to such actions after Foreign Minister Sergey Lavrov said the IAEA report was old news interpreted in a new way.
On Saturday, a key figure in Iran's missile programme, Brigade General Hassan Moghaddam, was killed along with 16 other Revolutionary guards in an explosion at a military base.
He was described in the obituary as one of the "cornerstones" of the artillery and missile units at the Revolutionary Guards during the Iran-Iraq war. "We will continue in his path and in the paths of the rest of the shahids - a path of courage, advancement and growing deterrence of the regime and the Islamic homeland," the obituary read.
While the Iranian authorities first dismissed allegations the explosion was the result of an act of sabotage, reports saying that Israel was behind the blasts multiplied within hours.
U.S. blogger Richard Silverstein said Saturday that Israel was the mastermind behind the blast.
In his blog, Tikun Olam, he accused Israel of masterminding the explosion and quotes an Israeli expert as saying that the Mossad collaborated with the Iranian militant opposition group Mojahedin-e-Khalq to plan the attack.
Secret Israeli-led operations against Iran were also cited last year after several senior scientists who participated in the country's nuclear programme were killed in bomb assassinations.