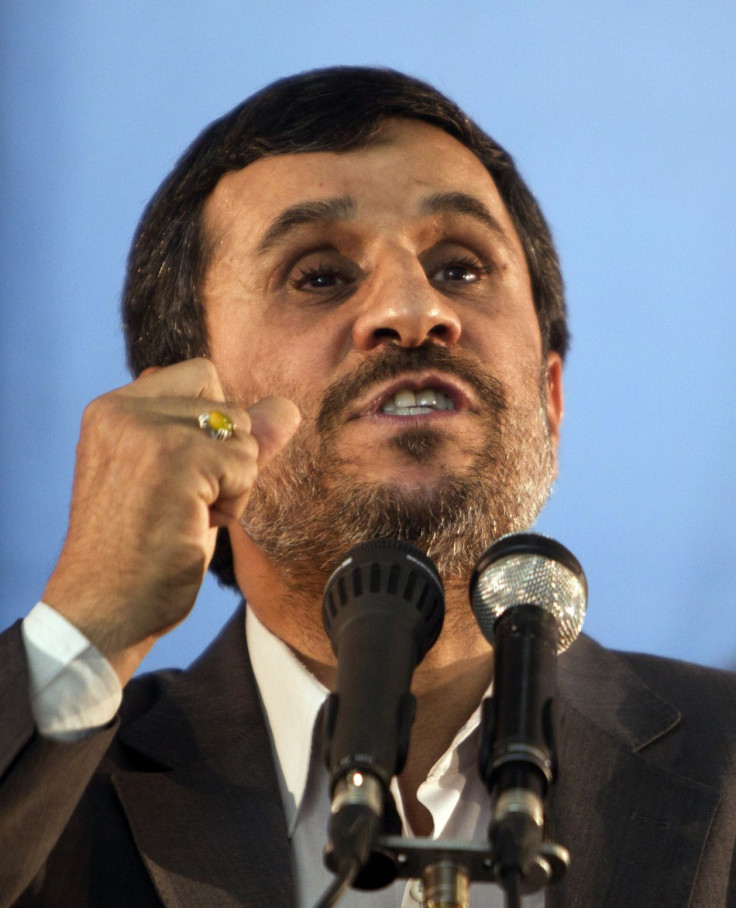 There has been much anticipation regarding the soon-to-be release of the IAEA report, as the document is tipped to show that Iran's recent nuclear developments could help it developing nuclear bombs.
However, far from fearing an international backlash, the Ahmadinejad government remains as defiant as ever, insisting: "There is no serious proof that Iran is going to create a nuclear warhead,"
The report by the International Atomic Energy Agency which sources say will be submitted to members' states Wednesday, is expected to provide fresh evidence that indicates Iran's nuclear aspirations.
Despite US warnings and UN sanctions, Teheran has refused to suspend its uranium enrichment programme, insisting it only uses its nuclear programme to generate electricity without using its oil supply which it prefers to sell abroad, and to provide fuel for medical reactors.
Reports from Western intelligence have however continued to treat Iranian's activity in that sector as suspicious citing its alleged repeated efforts to test high explosives and revamp ballistic missiles are a clear illustration of the country's aspiration to build nuclear warheads.
The IAEA reprort could support allegations that Iran had built a large steel container to carry out tests involving high explosives applicable to nuclear weapons, that Iran conducted computer modelling of a nuclear weapon and that the country is now closer to being able to build an atomic weapons.
Specualtion also suggest that the report could reveal Teheran has received invaluable help from foreign scientists.
Analysts have however warned that despite expectations the report is unlikely to clearly state Iran's intention is to build a nuclear bomb, which could in turn explain Iran's stance vis-a-vis the report.
"The report is important in maintaining IAEA authority amid certain organisations' doubts over the Agency's impartiality," Ali Akbar Salehi, Iran's foreign ministersaid.
Salehi then rejected the recent weeks' speculations on the West's desire to contain Iran's advances by instigating political games.
"Were it not about politics, we could have easily solved every problem through IAEA," he added.
"There is no serious proof that Iran is going to create a nuclear warhead," he added.
"The West and the United States are exerting pressure on Iran without serious arguments and proof."
He had earlier on insisted that Teheran's nuclear programme was for peaceful purposes only, saying "We have repeatedly stated that we are not going to create nuclear weapons."
Meanwhile Iran's President responded to rumours the US and Israel were considering conducting a military strike on Iran by describing it as a "very serious mistake".
with the report set to be published within days or even hours, the confusion should soon clear out to pave the way for new speculations about how the countries' concerned and the UN will respond to the new findings.