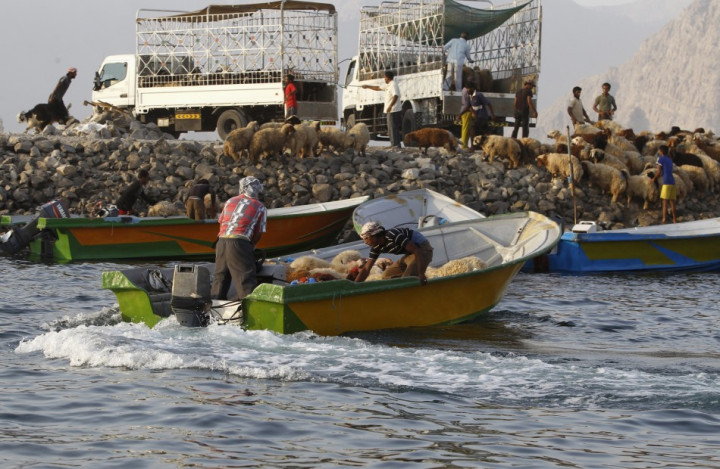 Israel has hailed the EU's decision to tighten the screws on Iran with more sanctions. Speaking after the EU move, the Israeli foreign ministry said it sends a strong message to a "defiant" Iran.
"This is definitely an important step that sends the right and strong message to the Tehran regime," said foreign ministry spokesman Yigal Palmor. He had a word of praise for Europe for "not letting Iran off the hook".
Meanwhile, David Cameron has cautioned Israel not to initiate any military action against Iran.
Speaking to the Jewish community in London, the prime minister said although he was opposed to a nuclear-armed Iran, he would appeal to Israel to show restraint.
"I have said to Prime Minister Netanyahu that now is not the time for Israel to resort to military action," said Cameron.
He said Iran has already been pushed to the wall and a strike would only result in its people rallying around the regime. "Beyond the unpredictable dangers inherent in any conflict, the other reason is this: at the very moment when the regime faces unprecedented pressure and the people are on the streets, and when Iran's only real ally in Syria is losing his grip on power, a foreign military strike is exactly the chance the regime would look for to unite its people against a foreign enemy."
Cameron admitted that Iran's nuclear ambitions remain a threat not only to Israel but also to the world.
Reports are doing the rounds that Israel may resort to military action against Iran especially with the US elections round the corner.
As part of the latest EU sanctions on Iran, Tehran faces a severe clampdown on its banking, shipping and industrial sectors.
In line with the US, the EU has imposed one of the toughest sanctions ever seen on a country as the bloc has significantly larger business interests with Iran than the US.
"The restrictive measures agreed today are aimed at affecting Iran's nuclear programme and revenues of the Iranian regime used to fund the programme and are not aimed at the Iranian people," the Council of EU Foreign Affairs said a statement.