Iran: Ex-president Ahmadinejad launches website ahead of polls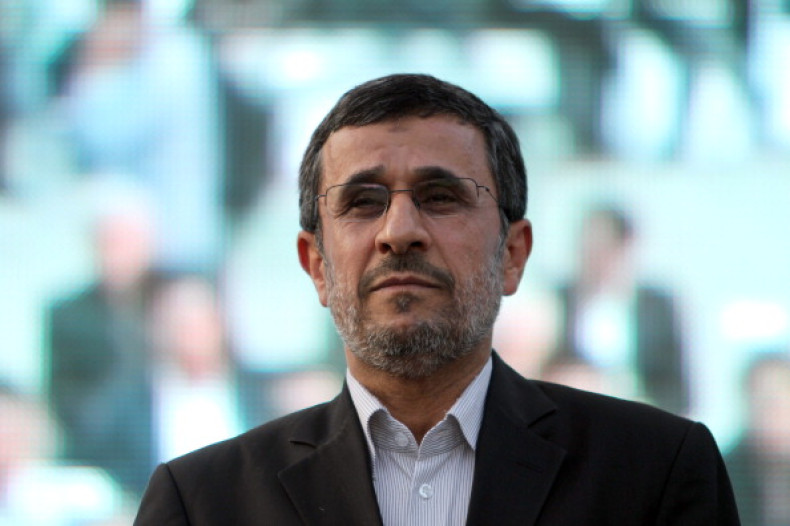 In a move that some see as a possible return to politics, Iran's former president Mahmoud Ahmadinejad launched his official website on Sunday (1 February), ahead of next year's legislative elections.
Including the website, Ahmadinejad.ir, a Google+ page and an Instagram account were also launched for Ahmadinejad.
Ahmadinejad is seen flashing a giant smile on his website with a slogan reading: "We will come soon."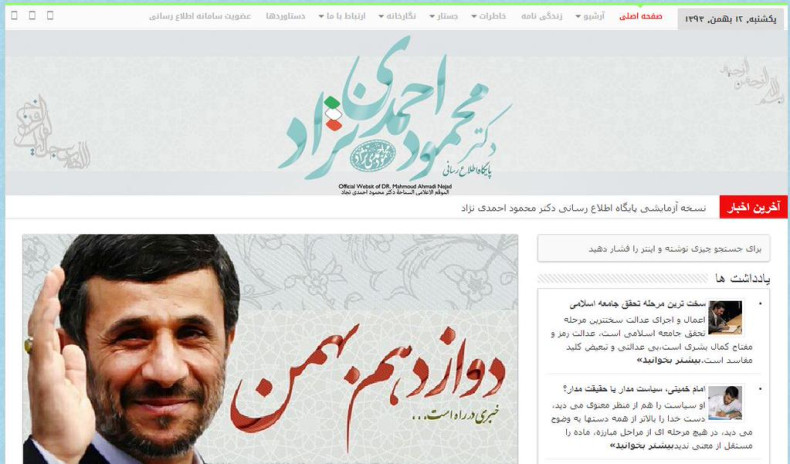 Ahmadinejad has been out of politics since his second term ended in June 2013.
During his eight-year rule, the hard-line leader was heavily criticized for his hostility towards the West, including his call to destroy Israel.
Last May, Iranian businessman, Mahafarid Amir Khosravi, was hanged after being accused of the largest fraud in the country's history by swindling $2.6bn (£1.5bn) from banks.
The scandal first surfaced in 2011 when several associates, headed by Khosravi and his brothers, were all accused of forging documents to obtain credit from Iran's leading financial institutions.
The corruption case took off under Ahmadinejad's regime and several of his officials were reportedly involved in the scandal though he denies the charges.
Last month, Ahmadinejad faced another hit when his former vice president, Mohammad Reza Rahimi, was sentenced to five years in jail and ordered to pay a £198,866 ($300,000) fine over corruption charges.
The website is seen as an attempt by Ahmadinejad to make a possible political comeback despite the recent corruption scandal.