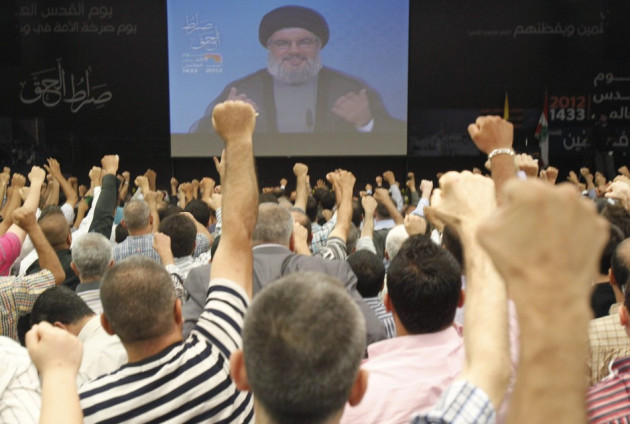 Iran and its long arm, the Lebanese group Hezbollah, have warned their adversary Israel that they will make the country a "living hell".
The immediate provocation for the belligerence are reports of Israel preparing for a unilateral strike on Iran.
"If we are forced to use them to protect our people and our country, we will not hesitate to do so... and that will turn the lives of hundreds of thousands of Zionists into a living hell," said Hezbollah leader Hassan Nasrallah during a speech.
"I tell the Israelis that you have a number of targets, not a large number ... that can be hit with precision rockets ... which we have," said the secretary general of the Hezbollah.
He said any attack on Iran will evoke an enormous response from Tehran. Nasrallah said a new Middle East without the interference of both the US and Israel is on the cards.
"The Zionist regime and the Zionists are a cancerous tumour. The nations of the region will soon finish off the usurper Zionists in the Palestinian land," said the leader addressing a huge gathering.
Only a few days earlier both the Iranian foreign minister and President Mahmud Ahmadinejad threatened Israel saying it would be wiped out if the country carried out an unprovoked attack.
"If they make a mistake, our nation's reaction will lead to the end of the Zionist regime," said a foreign ministry spokesperson who later claimed that Israel does not have enough weapons to confront Iran. The comments were severely criticised by world leaders including UN Secretary-General Ban Ki-Moon.
Israeli military has been threatening to use its might against the Hezbollah if attacks on Israeli targets continue. Brigadier General Herzi Halevi, the commander of the Israeli defence forces recently, vowed to wipe out the Hezbollah group in order to stop the attacks from Lebanon. "If we get to another war, Israel will hit Hezbollah decisively, quickly, as fast as we can in order to stop the fire from Lebanon," he said.