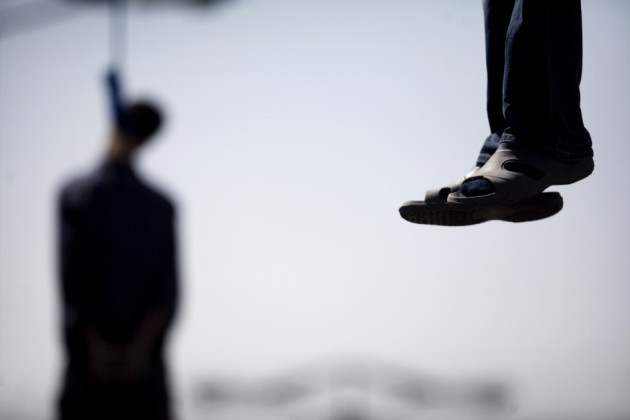 Iran has executed two of its citizens accused of spying for the CIA and Israel's Mossad, according to Tehran's state-run radio.
Mohammad Heydari was convicted of "receiving payment to provide intelligence on various security issues and national secrets in repeated meetings with the Mossad," said Iran's prosecutor's office in a statement.
Iran has not released further details on the case.
Another suspect, Koroush Ahmadi, was found guilty of "providing intelligence on various issues to the CIA," said the statement.
Local reports suggest the men were hanged in the morning, but officials have not disclosed when the suspects were arrested or tried. Both were accused of gathering classified information from Iran and passing it on to the country's adversaries.
Iran said the men were executed with the approval of the supreme court, which has reportedly declared that the alleged spies were "enemies of god".
Iran believes the US and Israel are attempting to sabotage its nuclear programme.
The execution of foreign spies is a regular occurrence in Iran. According to Amnesty International, there were 314 executions in Iran in 2012, the second highest only to China. The actual number is thought to be much higher.
In May last year, an alleged Mossad agent named Majid Jamali Fashi was executed in connection with the assassination of a top nuclear scientist.