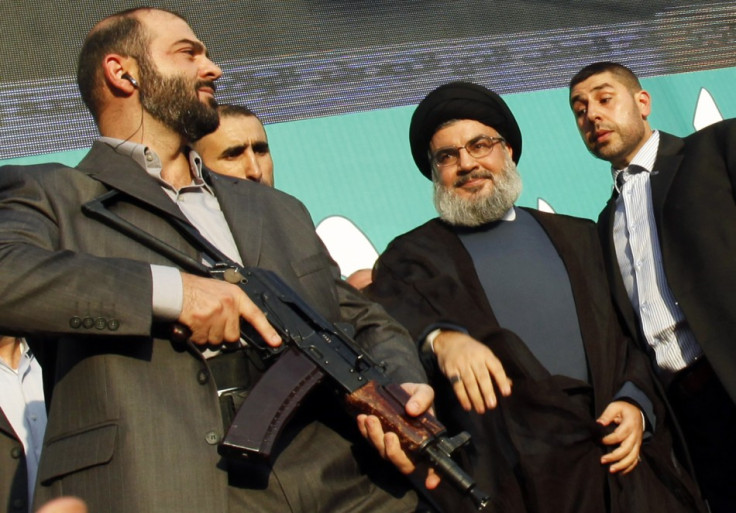 Sayyed Hassan Nasrallah, the leader of the Lebanon-based Shiite militant group Hezbollah, has arrived in Iran amid assassination calls from Israel.
The Secretary General of Hezbollah is in Tehran to participate in the two-day World Summit of Ulama and Islamic awakening.
The controversial militant chief has reached Tehran hours after an Israeli leader calledfor him to be assassinated.
Yona Yahav, the mayor of northern Israeli city of Haifa, said assassination of Nasrallah will be the only solution to halt the threats against Israel.
Israel had assassinated the previous leader of Hezbollah Abbas al-Musawi in 1992.
Nasrallah's presence in Iran amid widespread media attention will be seen as Hezbollah flexing its muscles against its adversaries amid escalating tensions in the region.
Nasrallah's Iran visit has also come two days after he met with the Russian Deputy Foreign Minister Mikhail Bogdanov over the weekend.
The meeting had taken place in the Lebanese capital of Beirut. Reports suggest the talks focussed on Lebanon's increasing participation in Syrian conflict. The meeting was also attended by Russian ambassador to Lebanon Alexander Zaspikin.
"Our visit helped us develop a vision regarding the future of Lebanese-Russian ties," Bogdanov told reporters before leaving Lebanon however refused to officially comment on the details of the meeting with Nasrallah.
According to reports, Bogdanov had called Hezbollah to scale down its growing presence in Syrian civil war assisting president Bashar al-Assad's troops however he stopped short of urging Assad to step down.
Israel, which is keenly watching the developments in the region, has expressed dissatisfaction over Moscow top official meeting Nasrallah. "Unfortunately, there's nothing new here. One cannot but wonder what kind of example the Russians want to set with this meeting," Israeli foreign ministry spokesperson Yigal Palmor told the Times of Israel.
Meanwhile, Nasrallah is expected to make an important address on Syria and Lebanon on 9th May.
Assad, who belongs to Alawite which is an offshoot of Shiite Islam, enjoys strong backing from Iran and Hezbollah. Syrian conflict and Iran's contentious nuclear programme have been a huge cause of concern for Israel and western nations.