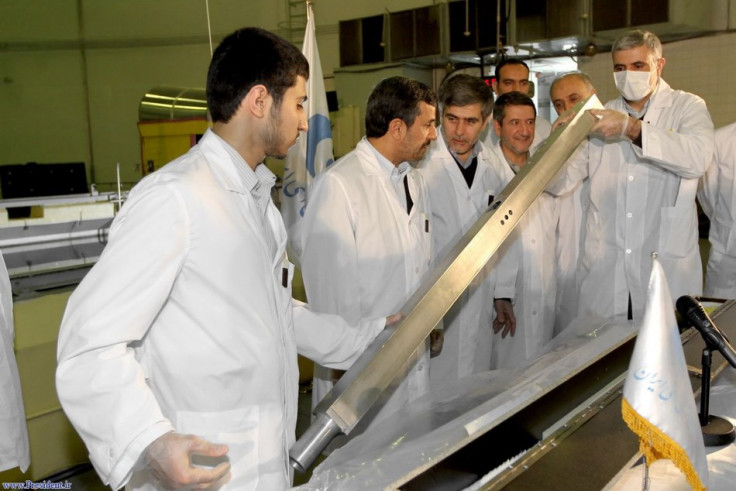 "The Iranian government is not a crazy government. They are rational. They calculate the risks of their deeds," an Iran-Israel relationship expert has told the IBTimes UK.
David Menashri, the President of the Academic Center of Law and Business in Israel and the founding director of Iranian Studies at Tel Aviv University, says Iran has always opted for its own interests when they clash with ideology.
On Iran's nuclear programme, Menashri insists it is not possible for anyone to know for sure about recent developments.
"I don't think it is clear to anybody," he said. "[But] one thing is clear. They have a determination to pursue their nuclear programme admittedly for peaceful purposes and we know that they are advanced in these programmes."
Even as US sanctions are tightening the screws on Iran, he noted, Iran's nuclear ambitions do not seem to fade.
"Actually what they wish to do now is continue [uranium] enrichment to 20 percent," Menashri said, "and what I think important is that the decision to go on this path is an uninterrupted process that continues, although it's being slowed down."
Iran's latest round of talks with the International Atomic Energy Agency ended in stalemate, much like previous ones. The IAEA said that although the discussions were intensive, major differences between Iran and world nuclear powers could not be resolved. The agency said it had no plans for a follow-up meeting.
Latest reports suggest that Tehran is pressing ahead with its nuclear programme underground in order to evade satellite cameras, which are the only means for other countries to keep track of the programme, as Iran bars IAEA inspectors.
Menashri suggests that even Iranians are not happy with their country vaunting its nuclear ambitions.
"We see a growing resentment within the Iranian people and even questioning the wisdom of continuing the nuclear programme at this time," he said, though the strength of the opposition is difficult to gauge.
Menashri admitted that Israel is unlikely to tackle Iran by itself, but that a solution to the Iran-Israel situation may yet be found by an influential third party such as China or Russia.