Iran's Rohani Calls Israel an 'Old Wound' That Needs to Be Removed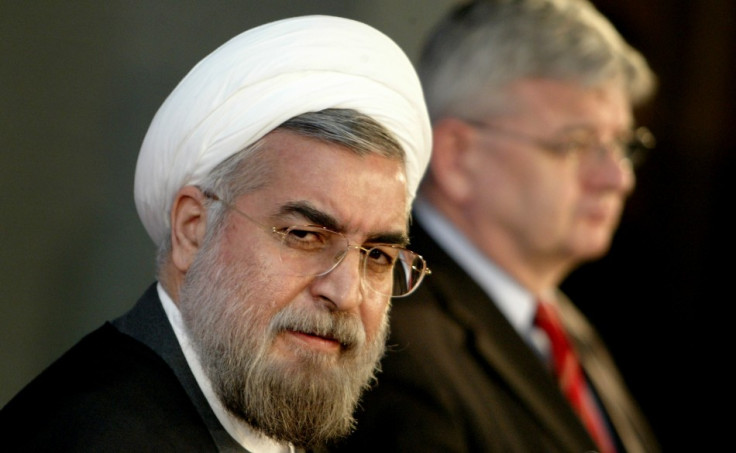 Iran's president-elect Hassan Rohani has outlined his Israel-related policies and dubbed the country's arch-rival as an "old wound" in the Islamic world and needs to be quickly removed.
Rohani, moderate cleric who will be inaugurated as Iranian president over the weekend, appears to press ahead with Iran's staunch anti-Israel position much like his hardliner predecessor, Mahmoud Ahmadinejad.
"The Zionist regime has been a wound on the body of the Islamic world for years and the wound should be removed," Rohani said during a pro-Palestine rally in Tehran commemorating International Quds Day, according to the quasi-official ISNA news agency.
To mark the occasion, mass rallies are held across Iran in support of the Palestine people raising slogans against Israel and the US.
Iranians were seen holding placards which read: "Death to America" and "Death to Israel".
The state-run Press TV in Iran reported "millions of Iranians" took to the streets during the demonstrations on the last Friday of Ramadan. Scores of Muslims are to attend similar rallies in other Islamic nations.
On the eve of the rallies, the Iranian foreign ministry sent out invitations calling for demonstrations.
Rallies are also planned in the UK, the US and Australia.
Iran's supreme leader, Ayatollah Ali Khamenei, said in his address: "Palestine will be free: there should be no doubt of this. Palestine will certainly become free and will be returned to the people, and in that place a Palestinian state will be formed; of these things there is no question. A new Middle East will come into being. This Middle East will be an Islamic Middle East."
Iran has been holding rallies on the last Friday of Ramadan in a show of strength of the Islamic world against its adversaries since 1979.
© Copyright IBTimes 2023. All rights reserved.