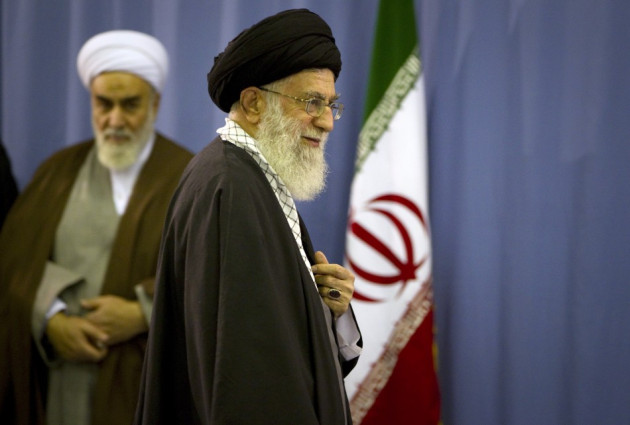 The fatwa issued by Iran's supreme leader Ayatollah Seyyed Ali Khamenei banning nuclear weapons is binding for Tehran's government, according to the country's foreign ministry.
With the religious decree, delivered on February 2012, Khamenei said Iran was not seeking atomic arms and called their possession a "sin" that was "useless, harmful and dangerous".
Iran has always denied Western accusations that the purported civilian aims of its nuclear programme are just a cover-up for military purposes.
Foreign ministry spokesman Ramin Mehmanparast confirmed that the supreme leader's edict was compulsory on the government.
"There is nothing more important in defining the framework for our nuclear activities than the leader's fatwa," Mehmanparast said.
"When the highest jurisprudent authority in the country's leadership issues a fatwa, this will be binding for all of us to follow. This fatwa is our operational instruction."
Mehmanparast's remarks came a day ahead of a new round of talks in Tehran with the UN nuclear watchdog, the International Atomic Energy Agency, over the nuclear programme.
"If there are any ambiguities or concerns, we are ready to clear these ambiguities. This can be done under a structured approach," he said.
Meanwhile, five non-proliferation experts have released a 154-page report claiming that Iran could reach "critical capability" to produce weapon-grade uranium for nuclear bombs in mid-2014.
David Albright, one of the project co-chairs, told Reuters that there is "real worry" that Iran would build a plant capable of making significant secret uranium enrichment.
The report encourages the US and the European Union to intensify sanctions pressure on Iran before 2014, to cripple the Iranian economy and erode Tehran's negotiating position.