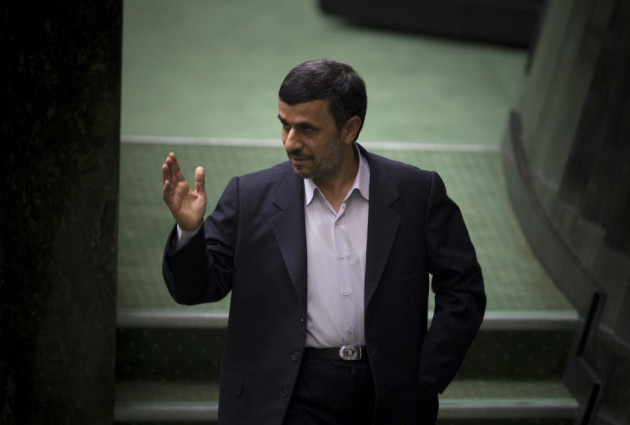 Iran has launched a satellite into orbit, raising concern over its military ambitions.
The satellite, Navid, or Gospel, was sent into space to collect data on weather conditions and monitor for natural disasters, the state news agency IRNA reported.
This is the third small satellite that Iran has launched in recent years and many Western leaders are wary of the country's space programme, because the same technology used to launch satellites can be used to fire warheads.
Deputy Prime Minister Nick Clegg expressed concern that the United States and Israel could launch a military strike against Iran.
When asked about the likelihood of Israel attacking Iran, Clegg said: "Of course, I worry that there will be a military conflict and that certain countries might take matters into their own hands."
Iranian President Mahmoud Ahmadinejad, who was present at the launch, said he was "hopeful this act will send a signal of more friendship among all human beings".
IRNA said the satellite weighs about 110 pounds (50 kilograms) and will orbit the earth at an altitude of up to 234 miles (375 kilometers) for about two months.
The launch took place after the EU agreed to proceed with tougher economic sanctions, including an embargo on Iranian oil exports. Iran threatened to take revenge by shutting down the Strait of Hormuz, through which one-fifth of the world's crude oil is transported from the Persian Gulf.
The Royal Navy already has five ships in the area and HMS Daring, one of its sophisticated new Type 45 destroyers, is on its way to join them.
Israeli deputy minister Moshe Ya'alon claimed that Iran was successfully building long-distance ballistic missiles. He said the weapons were aimed at America, but missiles of a 6,200 mile-range could also strike the UK.