Iran Test-Fires New Air-to-Air Missile
Iran also making drones capable of carrying air-to-air missiles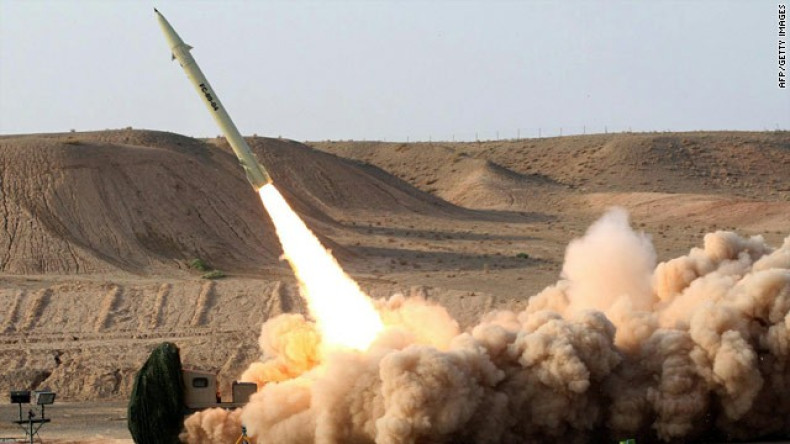 Iran has successfully test-fired its latest air-to-air missile "Fakour", said the country's Deputy Defence Minister Brigadier General Mehdi Farahi.
The missile was launched from an F-14 fighter jet, hitting the mock target, said Iranian officials. They claim the missile was manufactured in Iran.
The latest missile launch is one of a series of Iranian military projects. Iran has been facing economic sanctions from the US and its allies over its alleged nuclear ambitions.
"Qader (Capable) and Nasr (Victor) air-launched cruise missiles will also be tested in the coming days," said Farahi, who is also the director of Iran's Aerospace Organisation.
Meanwhile, Iranian Defence Minister Ahmad Vahidi has said the country is producing more drones capable of carrying air-to-air missiles.
"Our newest combat drone with the capability of launching air-to-air missiles is in its final stages of production and will be unveiled in future. Today, we are producing more than 20 models of drones in the country in different sectors of reconnaissance and combat, some of which have high flight endurance," said Vahidi.
He added: "Our reconnaissance drones are able to take the clearest of pictures of the enemies' measures and movements by flying over their positions." Iran is also planning to unveil a new long-range strategic drone in May, confirmed officials.
Iran has been strengthening its military arsenal alongside the controversial nuclear programme. Iranian forces also recently held a naval drill in the strategic Strait of Hormuz. Iranian naval forces had issued dozens of warnings to "foreign forces" which had allegedly tried to spy on Iranian facilities.
During the naval drill, Iran test-fired its Nour surface-to-surface missile. Days before the launch, another surface-to-air missile named Ra'd was tested. Iran claims all the tests were successful.