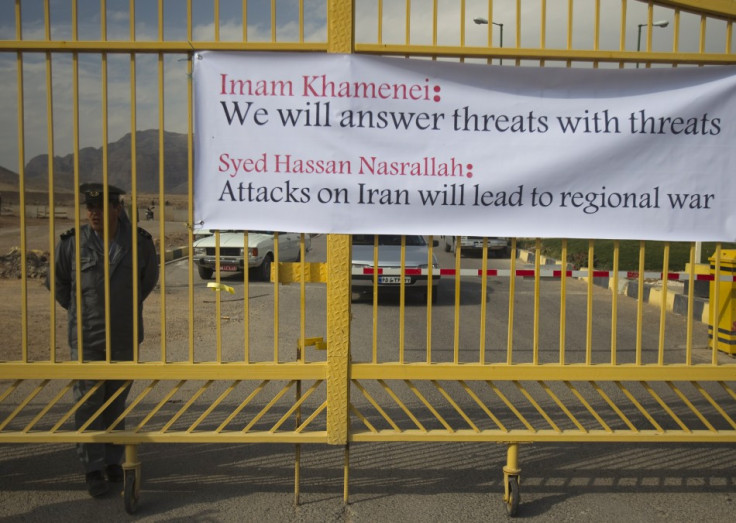 Iran is considering moving its uranium enrichment facilities to safer locations in response to fears of a possible strike from the West.
Nuclear experts within the country have already started preparing the facility located at Fordow, near the holy city of Qom, Reuters reported.
The Islamic state will allegedly use the site, formerly a military base, to begin higher-grade uranium enrichment.
Authorities now only need to transport the necessary equipment and nuclear material before work can commence, a source said.
News of Iran's plan proves Tehran is determined to proceed with its nuclear programme despite calls from the United States, Israel and the European Union to abandon it.
Tensions between western powers and Iran escalated in November after the UN International Atomic Energy Agency published a report saying Tehran appeared to be seeking to acquire a nuclear weapon.
The Ahmadinejad government denied the claims, saying its uranium enrichment programme is for peaceful means only.
Tehran's defiance was reprimanded with a set of fresh round of international sanctions.
Iran's decision last year to raise the level of some enrichment from the 3.5 percent purity needed for normal power plant fuel to 20 percent also increased concern in the West.
While a level of 90 percent purity is required for a bomb, the increase infuriated western leaders nevertheless.
Iran, in contrast, claims the material will help fuel a research reactor.
Proliferation expert Shannon Kile, of the Stockholm International Peace Research Institute, pointed out that Iran had indicated earlier this year its intention to move its more sensitive enrichment activity, which is currently located near the central town of Natanz.
"Obviously, for people who are concerned about Iran's ability to break out and to enrich to weapons grade, this is a pretty good step along that route," Dr Kile said.
A commander from Iran's Revolutionary Guards appeared to support the rumours of an impending move when he told the semi-official Mehr News Agency on Wednesday that Tehran will move its uranium enrichment plants to safer sites if the situation warrants it.
"Our vulnerability in the nuclear area has reached the minimum level," Gholam Reza Jalali said, adding: "If circumstances require it, the uranium enrichment facilities will be relocated to safer places."
The shift from Natanz to Fordow could also be a pre-emptive move from Iran after both the U.S. and Israel insisted that all options are still on the table when it comes to a potential military attack on the country's nuclear facilities.