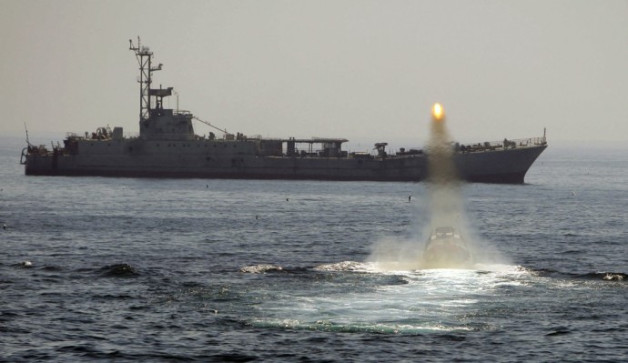 Foreign forces who are keen on gaining knowledge over Iran's naval powers have tried to spy on the ongoing naval war games at the strategic Strait of Hormuz, says Tehran.
The forces have been repelled by the Iranian navy and have been given warnings from entering the region.
Iran has been successfully test-firing some of its latest missiles including Nour and Qader missiles at the six-day naval exercise codenamed as The Great Naval Wargames of Velayat 91. The drill is taking place over a million square kilometres from the Strait of Hormuz to the northern Indian Ocean.
Tehran claims it has sent as much as 30 warnings to the foreign and international reconnaissance units who were allegedly trying to collect information on Iran's defence capabilities.
"The foreign force reconnaissance units were entering the drill regions, and we issued 30 warnings against their entering. These warships were collecting information on Army Navy's capabilities," Rear Admiral Amir Rastegari told the Iran-based Mehr News.
"They received the warnings and remained afar the drill zone," added Rastegari. Tehran alleges the adversaries are attempting to gather critical information on tactical arrangement of the missile and radar systems at the drill.
Iran is showcasing its defense systems and combat fleets, including submarines, during the exercise. The country's warships, torpedoes and destroyers are also taking part in the drill. Domestically developed hovercraft and drones have been on display.
Naval Commander Habibollah Sayyari told the Iranian television IRIB Channel 2 that the drill is to show the world that Iran can defend its maritime borders. He added that the strength of Iran's submarines and torpedoes have been displayed at the drill to the fullest extent.