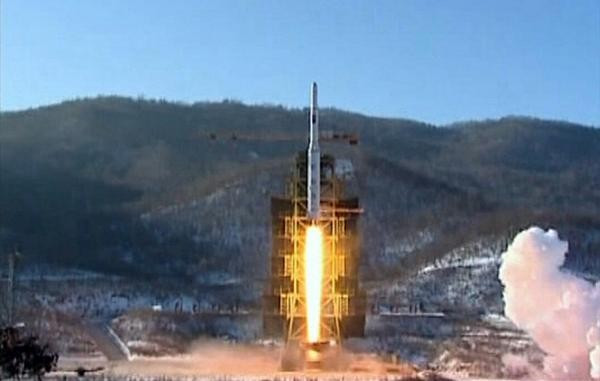 Iran is blaming the US for the escalating tensions in the Korean Peninsula amid serious threats from Pyongyang.
Tehran, which earlier suspected to have a hidden hand in North Korea's nuclear tests, said Washington's "provocative actions" in the region must be stopped, referring to the ongoing joint military exercise with Seoul.
Iran's foreign ministry spokesperson Ramin Mehmanparast told Tehran-based Mehr news agency the "countries that come from thousands of mile away to this area to do military exercise are doing provocative actions, and we think the US with its presence in many regions of the world continues to create conflicts and adds tension."
Experts familiar with the matter earlier alleged it is likely that Iranian scientists played a role in Pyongyang's nuclear tests including the latest one on February.
The spokesperson went on to say, "If the US or EU authorities are after stability in different countries whether in Africa or Asia, they should know that their behaviours are inconsistent with their claim," adding that the "military presence, greed and provocative behaviour, disrupts regional security, and it is natural when the situation is going towards insecurity, maybe their behaviour get out of control and management and damage all the areas."
Iran's latest support for North Korea has come at a time when Seoul suspects Pyongyang may be preparing for its fourth nuclear test amid reports of fervent activities in the Punggye-ri nuclear test site.
Mehmanparast said soon after North Korea's third nuclear test earlier this year, "As long as those who give admonition are among nuclear violators, it cannot be expected that a world free of nuclear weapons will be established." This is despite a strong outcry from across the countries.
Both North Korea and Iran have been struggling to survive the US-orchestrated sanctions over their contentious nuclear programmes. The sanctions have been crippling their respective economies.
The two countries have worked together in the past in many ballistic missile and space launch vehicle development programmes.