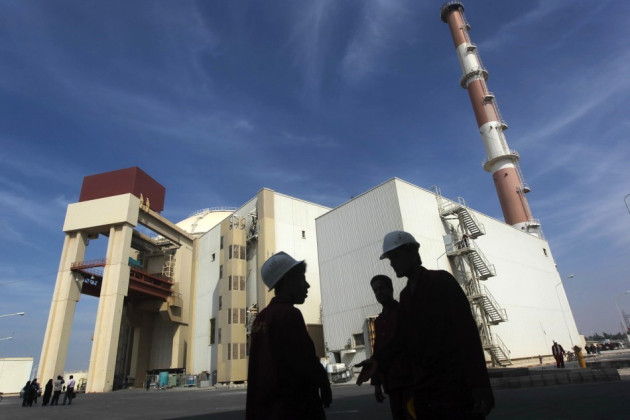 Iran says it has arrested four intruders at one of its nuclear facilities.
The chief of Iran's Atomic Energy Organisation, Ali Akbar Salehi, said the four suspects are being questioned.
He said the authorities have been monitoring activities at nuclear sites across the country and have arrested a "number of saboteurs" before they could cause any harm.
The officials revealed neither the nationalities of the intruders nor the location of the nuclear site.
"Four of these individuals were caught red-handed and their interrogations are ongoing," Salehi said, according to Iran's quasi-official Mehr news agency.
The latest arrests come soon after the death of the commander of Iran's cyberwar headquarters, Mojtaba Ahmadi, in suspicious circumstances - even though the authorities ruled out foul play.
Israel and the US believe Iran is attempting to develop nuclear weapons through its contentious uranium enrichment programmes, a claim that is robustly denied by Iran.
Israel has long threatened to attack Iran's nuclear sites before the country becomes capable of building atomic weapons.
In his latest address to the Israeli cabinet, Israeli Prime Minister Benjamin Netanyahu said: "Iran claims it seeks this ability for the purpose of peaceful nuclear energy. Seventeen countries manufacture peaceful nuclear energy without one centrifuge and without enrichment because enrichment is the main component in producing fissile material in a nuclear bomb."
Netanyahu added: "Anyone who does not want fissile material for a nuclear bomb does not insist on enrichment. Iran must not obtain enrichment capability. That is the most important point, the sanctions are powerful, they work and are a moment away from achieving their purpose. They must not be relieved until Iran is prevented of enrichment capabilities."
Both the US and Israel have in the past been accused of murdering Iranian nuclear scientists in order to thwart Iran's nuclear ambitions.