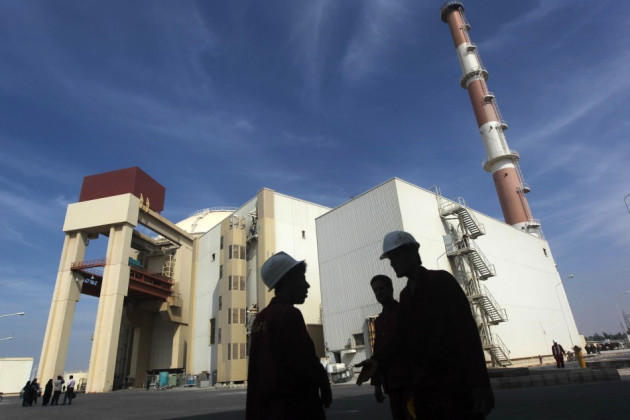 Iran is said to have temporarily halted enriching uranium to 20% purity as reportedly agreed by it at the recent Geneva talks with world powers in order to ease the crippling economic sanctions on the country.
But, perhaps not to be seen as buckling under western pressure, a senior Iranian parliamentarian says the country possesses enough enriched uranium at the moment allowing Tehran to stop the production.
Hossein Naqavi Hosseini, the deputy chief of the parliament committee said: "The issue of suspension or halt of enrichment activities is meaningless because no production is taking place at the moment."
His remarks have been carried by the Iranian parliament's website, but Tehran has not offered any formal comment. On previous occasions, such remarks by lawmakers were later denied by the government.
Hosseini added: "Iran's nuclear industry requires 20% enrichment for providing the fuel for its Tehran reactor, but this site has its required fuel at the moment and there is no need for further production. Tehran is ready to convert its stockpile of 20 percent-enriched uranium to fuel rods and remove concerns over its non-peaceful use."
Hosseini is spokesperson for Iran's foreign policy commission, which is frequently briefed about Iran's nuclear activities.
Enriching uranium to 20% purity is a critical step in turning it into a nuclear weapon. The uranium could then be enriched into weapons-grade material with relative ease. Experts say 250kgs of 20% uranium is needed to produce a single nuclear warhead while Iran is already believed to hold 200kgs.
There is no official confirmation from the International Atomic Energy Agency (IAEA), the nuclear arm of the UN, on the reported development. The IAEA regularly inspects Iranian facilities and is likely to be aware of such developments.
Iran held talks with P5+1 powers - the US, Britain, Russia, China, France and Germany, in mid-October, the first negotiations under moderate president Hassan Rohani. As part of the negotiations, Iran is believed to have offered to scale back its uranium enrichment programme.
The next round of talks in Geneva will take place on 7 and 8 November.