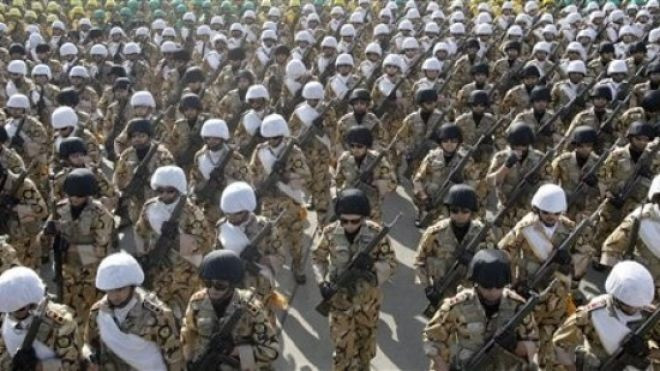 Iran is preparing to send 4,000 troops to Syria to fight alongside Bashar al-Assad's forces, according to reports.
The Iranian move is believed to have been decided before last week's election in Iran, and comes as US President Barack Obama approved a move to arm Syrian rebels.
Iran's latest intervention will further polarise the conflict in Syria between Shiites loyal to Assad's Alawite-dominated regime, and the largely Sunni opposition, which has received the support of Sunni Gulf powers including Saudi Arabia and Qatar.
As well as sending its Revolutionary Guards, Iran has proposed to open a "Syrian front" against Israel in the Golan Heights.
The report, published in the Independent, comes a day after Egyptian president Mohamed Morsi cut diplomatic ties with Damascus, and demanded that the Lebanese Shiite Hezbollah militia group pull out of Syria.
Addressing a mass gathering of Muslim clerics in Cairo, Morsi called for the imposition of a no-fly zone over Syria, throwing his support behind anti-regime forces.
Morsi said: "We stand against Hezbollah in its aggression against the Syrian people. Hezbollah must leave Syria - these are serious words. There is no place or space for Hezbollah in Syria."
The UN Human Rights Council on Friday called on foreign fighters to leave Syria, but stopped short of calling for a halt in the supply of arms.
Arab and Western powers urged all sides to refrain from any escalation in the two-year conflict, in which almost 100,000 people have died.
US President Barack Obama last week approved a US move to supply arms to the rebels.
Russia condemned the decision, and said the imposition of a no-fly zone patrolled by F-16 fighter jets and Patriot anti-aircraft missiles would be illegal.