Iran to Sell Iraq Arms to Fight 'War Against Terrorism'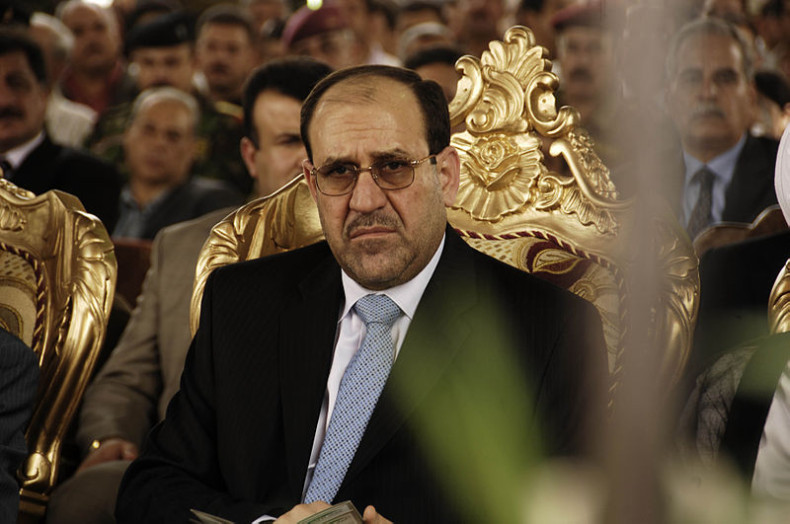 Iran has signed a deal to sell Iraq arms and ammunition worth $195m (£117m) to help wage "a war against terrorism".
The agreement was reached at the end of November, according to documents seen by Reuters, just weeks after Iraq's prime minister Nouri al-Maliki lobbied the Obama administration for extra weapons to fight al-Qaida-linked militants.
A spokesman for the Iraqi prime minister defended the deal by saying: "We are launching a war against terrorism and we want to win this war. Nothing prevents us from buying arms and ammunition from any party and it's only ammunition helping us to fight terrorists".
The official documents showed that six of eight contracts were signed with Iran's Defence Industries Organisation to supply Iraq with light and medium arms, mortar launchers, ammunition for tanks as well as artillery and mortars.
A final two contracts were agreed with the state-owned Iran Electronic Industries for night vision goggles, communications equipment and mortar guiding devices.
One of the contracts includes equipment to protect against chemical agents, including items such as gas masks and gloves, as well as injections. Baghdad has expressed fear the militants will use such agents against its forces.
Officials from the Iraqi and Iranian defence ministries signed the agreements, but they have not yet listed a timetable for deliveries, and Reuters could not confirm whether they had yet taken place.
Several Iraqi lawmakers said Maliki had made the deal because he was fed up with delays to US arms deliveries, Reuters said.
"The Americans were obviously dragging their feet from implementing the arms deals signed with Baghdad and under different pretexts, and that was a reason to get urgent shipments from Tehran," said one of the lawmakers, who spoke on condition of anonymity.
The Iranian government denied any knowledge of a deal to sell arms to Iraq.
According to the eight contracts, Iran will supply to Iraq:
Ammunition for light and medium weapons: $75m (£45m)
Ammunition for tanks artillery and mortars: $57.178m (£34m)
Light and medium weapons and mortar launchers: $25.436m (£15.3m)
Artillery ammunition type 155 mm: $16.375m (£9.7m)
Day and night vision goggles and mortar guiding devices: $7.32m (£4.3m)
Protective equipment against chemical agents: $6.676m (£3.9m)
Communications equipment: $3.795m (£2.2m)
M12 USA ammunition 20 X 102 mm: $3m (£1.8m)
Observers in Washington were concerned about providing sensitive US military equipment to a country they worried was becoming too close to Iran.
"If true, this would raise serious concerns," the US official said. "Any transfer of arms from Iran to a third country is in direct violation of Iran's obligations under UNSCR 1747."
One US official said the deal could further complicate Washington's negotiations with Iran on easing international sanctions over its nuclear program.
The Iranian government has started curbing production of radioactive material under a deal with the International Atomic Energy Agency (IAEA).
An end to uranium enrichment was part of a six-month deal struck with six world powers - China, Russia, France, Britain and Germany and the US - in November after intensive talks in Geneva aimed at preventing Tehran developing atomic weapons.
Tehran has always denied that it had embarked on a nuclear weapons programme and maintained that its atomic research and development was to provide domestic energy only.
Iran and Iraq were waged an eight-year war until August 1988, the longest and most violent conflict of the 20th century since WWII.