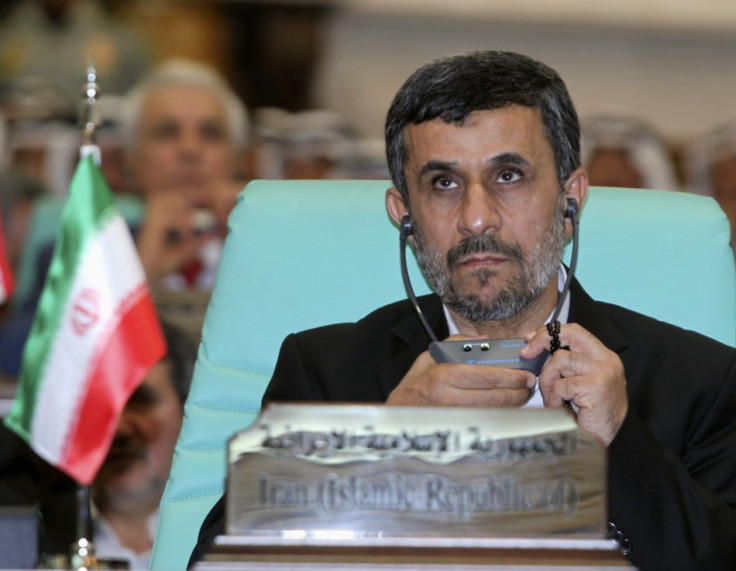 Iran has reacted strongly to UK Foreign Secretary William Hague's suggestion that the EU may impose further sanctions.
Such a move would be irresponsible on the part of the British government and the EU, the Iranian foreign ministry said.
In a statement, Iranian government spokesman Ramin Mehmanparast called the existing sanctions ineffective and obsolete, although Iranian President Mahmoud Ahmadinejad recently conceded that the sanctions are hurting the economy.
"The recent remarks by the British foreign secretary calling for increasing sanctions against Iran are irresponsible," said Mehmanparast. He said the remarks violated the regulations of the International Atomic Energy Agency (IAEA).
He felt the recent summit of non-aligned nations hosted by Tehran was a rebuff to the western world and proved that Iran was not isolated.
Earlier, ahead of a meeting of EU foreign ministers in Cyprus, Hague hinted at what was in store: "We must increase the pressure on Iran, intensify sanctions, add further to the EU sanctions already in force which are having a serious impact on Iran."
According to reports, further curbs aimed at Iran's energy and trade sectors could be on the cards in an attempt to make the country abandon its alleged nuclear ambitions.
Hague has the strong backing of the German and French foreign ministers.
"Iran has done anything but comply with its obligations. The board needs to speak very clearly and in a unified way... We certainly believe a resolution is necessary... The belt is tightening around Iran and we hope that they will take heed," a senior western diplomat told AFP. In a pointer to the western mood, Canada has shut down its Iranian embassy.
Hostility between Iran and western world has grown sharply in recent months after talks with the P5+1 countries - China, the United States, Russia, Germany, France and the United Kingdom - yielded no results.