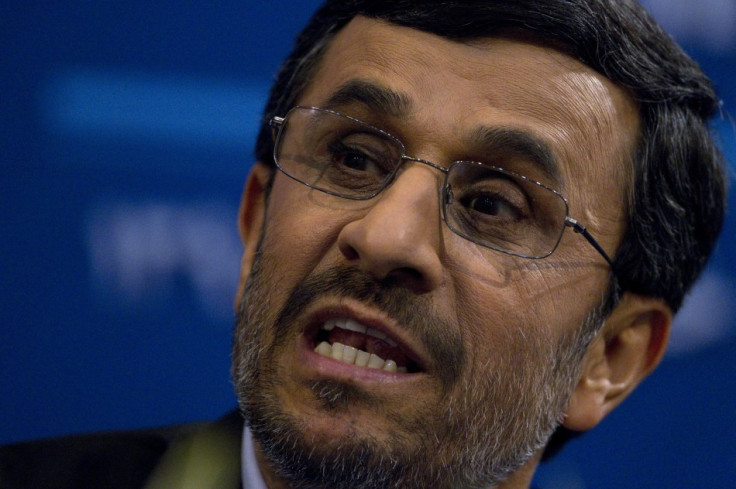 The Iranian Parliament, on Sunday, voted to expel the British ambassador to their country, as a form of retaliation against sanctions imposed by the U.S., the UK and Canada over Tehran's nuclear programme.
A majority of the 170 Parliamentarians voted to send Ambassador Dominick Chilcott, retaining only the junior level of charge d'affaires. Only four lawmakers voted against the expulsion, while 11 others abstained. Chilcott assumed his office in Tehran only a month back.
In addition, a resolution passed on the day warned other countries "that if they behave in a manner similar to that of Britain", they too would be punished. The bill has to be approved by the Guardians Council before it takes effect, according to an AFP report. The UK reacted by saying "it would be regrettable" if Chilcott were to be expelled.
The decision to send the ambassador back was prompted by a Nov. 14 announcement by the UK that it would be "ceasing all contact", between its financial system and that of Iran. Similar sanctions were imposed by the U.S. and Canada. In general, the West's stringent measures were put into place after a report by the International Atomic Energy Agency (IAEA), the U.N.'s atomic energy watchdog, strongly suggested that Tehran was researching into nuclear weapons.
Of the three countries who have so far imposed sanctions, only the UK and Canada have embassies in Iran; the U.S. closed theirs after Islamic students took its diplomats hostage in 1979, following Iran's revolution.
The Islamic republic has dismissed the IAEA report and insists that its uranium enrichment programme is for peaceful purposes.
"We believe that it is important to maintain senior channels of communication and especially at times like these. It is only through dialogue that we can solve the problems we face," said a statement from Britain's Foreign and Commonwealth Office, commenting on the latest developments.
"Should Britain cease its hostile approach to Iran, then we can upgrade ties once more," Allaeddin Boroujerdi, the Head of the Iranian Parliament's National Security and Foreign Policy Commission and the main author of the bill, said.
In addition to the UK, Canada and the U.S., France and several other European Union (EU) members are also expected to weigh in with sanctions, at a Foreign Ministers meeting on Dec. 1. Indeed, France has already called for a freeze on Iranian central bank assets and an embargo on Iranian oil.