Russia has assured Israel that the advanced S-300 anti-aircraft weapons that it is proposing to sell to Iran do not pose a threat to it.
Moscow lifted the ban on supplying Iran with the weapons - part of ongoing international sanctions against the Tehran regime - with Russian Foreign Minister Sergey Lavrov commenting that it was decided in light of the recent progress made in the talks on Iran's nuclear programme.
Putin told Israeli Prime Minister Benjamin Netanyahu during an hour long telephone conversation on 14 April, 2015, that the weapons had only a defensive capability, and could not be used to strike Israel, the Kremlin said in a statement.
"Vladimir Putin explained the rationale for the decision in the current context and highlighted the fact that due to their tactical and technical characteristics, S-300 have a purely defensive significance and pose no threat to Israel," the Kremlin said in a statement.
The weapons, though, could be used by Iran if Israel decides to launch an air strike against its nuclear facilities.
Arms sale could 'destabilise the region'
Netanyahu's office said in a statement that he had expressed concerns that Russia's decision could destabilise the region.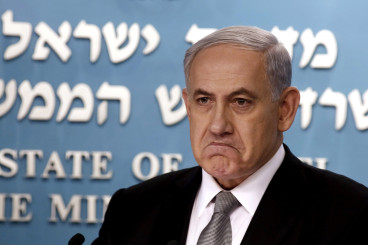 Netanyahu "expressed Israel's dismay at the decision... [and] told President Putin that this step will only increase Iran's aggression in the region and will destabilise security in the Middle East", said the statement.
After the conversation, Netanyahu said the development confirmed his earlier warnings about the effect of the nuclear deal.
"After this weapons deal, is there anyone that still seriously claims that this agreement with Iran will make the Middle East safer?" asked Netanyahu.
Ali Shamkhani, the head of the Iranian security council, said that Iran expects Russia to deliver the missile system by the end of the year.